ActivePipe has launched a new feature which aims to clear the way for a near fully automated service.
According to the email marketing solution group, SmartMatch has been rolled out, a new feature that it says takes property matching to the next level.

"The enhanced algorithms combine the nuances of ActivePipe's proprietary insights with their client preferences to surface property matches ranked by relevance," a statement from the group confirmed.

SmartMatch works by the ActivePipe user building a single email template within their dashboard. 

"The customisation occurs when ActivePipe analyses each individual contact based on previous email interactions; this data builds a profile of the user's client," the statement said.

"SmartMatch's algorithm automatically fills in the most relevant property listings and information based on the client's previous behaviour."

In addition, the feature allows users to visit a contact's profile and see on a map the top-matched properties for that contact based on what they have interacted with in the past. 

"By uncovering matched properties their clients have yet to discover, an agent can quickly build their reputation as a local property expert. This means agents no longer need to rely solely on clients sharing their buying criteria," ActivePipe said.

"This kind of automated personalisation is unprecedented in marketing automation. This new capability gives agents an advantage not just in matching people with better-fit properties, but importantly in finding buyers in a market with more supply than demand."
Commenting further, Ashley Farrugia, CEO and co-founder of ActivePipe, said: "With SmartMatch, we are transforming data insights into something tangible that delivers better experiences for both the agent and, most importantly, their clients.
"We do a lot of research to understand our real estate users, and everything we do is geared towards making their life easier and empowering them to be more successful. Features like SmartMatch are incredibly valuable tools for real estate agents, because it not only saves them time, and identifies key opportunities, it removes the fear of sending identical communications to clients."

Mr Farrugia said the launch marks an important time within the real estate industry.

"The Australian and New Zealand property market is still responding to COVID-19, there is still a lot of uncertainty in the market and we want to ensure our platform delivers value in all market conditions," he said.

"Real estate agents are now focused on finding buyers for their listings. We've already seen that agents who are able to stay engaged with their clients and give them confidence are achieving great results.

"Now with SmartMatch, agents can take that even further and consistently deliver really cleverly matched properties that their clients may not have uncovered yet. Being able to do this across their entire database really quickly and easily gives those agents a huge advantage over their competitors."

ABOUT THE AUTHOR
---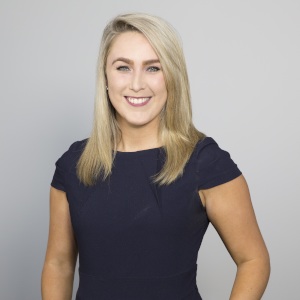 Emma Ryan is the deputy head of editorial at Momentum Media.

Emma has worked for Momentum Media since 2015, and has since been responsible for breaking some of the biggest stories in corporate Australia, including across the legal, mortgages, real estate and wealth industries. In addition, Emma has launched several additional sub-brands and events, driven by a passion to deliver quality and timely content to audiences through multiple platforms.
Email Emma on: [email protected]com.au