"Buy now, pay later" style marketing is coming to the real estate industry, with a new service enabling agents to get a headstart on the sales process without their vendors having to drop a dollar.
Research from Campaign Flow has revealed that when given the choice, nearly six in 10 vendors (58 per cent) would opt for a pay later solution on a property marketing campaign.
"In an unpredictable economy, vendors may be reluctant to invest in advertising or don't readily have the cash available to put their best property foot forward," the company acknowledged.
But it also noted that a solid marketing investment will generate greater exposure to potential buyers, oftentimes delivering faster sales and higher prices for vendors.
It's why Campaign Flow has created a "new and updated VPA app", which offers convenience and financing to real estate agents and their clients.
The proptech provider said the new app, which is designed to improve the home selling experience, does not require any deposit or payment from vendors or agents until settlement.
Acknowledging that marketing cost discussions with vendors can often "get in the way of creating a great market-ready property for sale", Campaign Flow said its new mobile-friendly app can improve "lounge room discussions".
The app's functionality means an agent can sign a vendor up to a marketing campaign on the spot while deferring marketing costs until settlement. Funds are then disbursed to the agency within 24 hours or set to a preferred payment schedule.
Justin Steer, the CEO of Campaign Flow, said they had "embraced the digital experience with the relaunch of our web app to make the vendor finance process simpler than ever".
Noting that the customer-focused team has an in-depth understanding of the challenges that selling real estate involves, Mr Steer said "we're there to support real estate agents and vendors in running a timely and effective marketing campaign to get the best outcome for a great sales price".
According to Campaign FLow, the web app also offers vendor protection and compliance "throughout the whole process" to give agents greater confidence.
ABOUT THE AUTHOR
---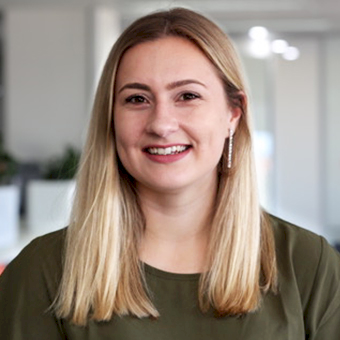 Grace is a journalist across Momentum property and investment brands. Grace joined Momentum Media in 2018, bringing with her a Bachelor of Laws and a Bachelor of Communication (Journalism) from the University of Newcastle. She's passionate about delivering easy to digest information and content relevant to her key audiences and stakeholders.