A new AI prospecting platform purports to replicate the ways top-performing agents find and engage with new vendors and secure listings.
Propic has launched "ReVeal AI", an artificial intelligence-powered platform that takes thousands of data points and crunches them against algorithms and machine learning to predict the owners and properties with a higher propensity for appraisals and listings.
According to the company, the data contained within the platform already covers more than 14.8 million Australian properties — more than 99 per cent of Australia's residential market.
It comes not long after Propic revealed its "world-first" residential property listing product "Enliven", which aims to improve lead generation outcomes for agents. 
Explaining how the product works, Propic CEO Jeffery Gray said: "ReVeal AI uses machine learning based on an ever-expanding data lake of information to predict which vendors are preparing to list their properties for sale, covering effectively every residential property in the country."
He added that ReVeal AI is able to notify agents who they should be calling, when they should be calling and, most importantly, why.
"Intelligent workflow systems manage the agent's pipeline, even prompting or anticipating their need to call someone earlier than planned. The information is delivered direct to the agent's desktop, mobile or tablet device in natural, easy-to-understand language," Mr Gray stated.
Saying that not only does the platform "do the smarter, heavier lifting" for agents, the CEO has also touted the benefits of ReVeal AI's predictive capabilities also fuelling opportunities for adjacent services such as mortgages and insurance.
"We have some customers that are already achieving a 20 per cent to 58 per cent conversion to appraisal, with an accuracy rate that is always increasing," he said.
ABOUT THE AUTHOR
---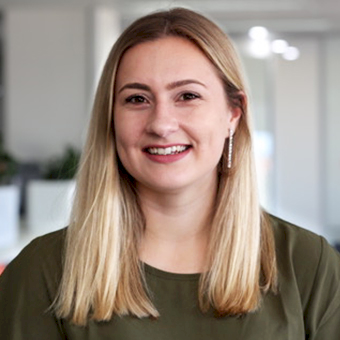 Grace is a journalist across Momentum property and investment brands. Grace joined Momentum Media in 2018, bringing with her a Bachelor of Laws and a Bachelor of Communication (Journalism) from the University of Newcastle. She's passionate about delivering easy to digest information and content relevant to her key audiences and stakeholders.