Tech is now old-fashioned, according to a new business owner.
Speaking to REB recently, the founder and principal of Junction Estate Agents, Jeremy Paikaew, said technology is now "a fundamental part of the 100 per cent" agents must be doing and cannot be considered an extra add-on or a nice-to-have.
"If you're not considering [tech] right now, sorry, you're out. Sell out your rent roll, don't even go with it," he said.
Expressing it as such a fundamental aspect of the work that agents do that, the Brisbane-based operator said the use of technology, such as Managed, has "literally allowed us to focus on the things that matter, which is talking to clients, understanding their needs and literally just providing what they need".
"All that backend kind of stuff, the red tape, and all the documents, people don't hold any value to that," he iterated.
"Literally, there's no distinguishable value to that at all."
From his perspective, all that technology is useful for is "to cover their arses, cover their backs… It's to make sure that everything is solid on the backend. And that's the only value it provides."
"And Managed does that so well, so efficiently [and] automatically, and allowing us to do things more efficient[ly]. That is the value to me," he considered.
The agent said it used to take him five hours to go in and take photos, do videos and type up property reports.
But now, he takes photos of the entries and videos, before sending them off via Managed, which transcribes the videos and writes them down on a report.
"I no longer spend any time on entry," he commented.
As a result, Mr Paikaew's creation of efficiencies gives him more time to do "the things that actually add value to our clients, which includes communicating, and things like finding out how to increase a client's yield".
In addition, the business owner said tech has allowed him to do things that were actually considered "the extra 10 per cent back in the day".
"When we talked to trainers — real estate trainers — they'd all say 'do the extra 10 per cent — call your clients, tell them how you can maximise their yield'."
"That's no longer the extra 10 per cent," the business owner said.
"That just makes up the 90 to 100. The extra 10 per cent is: What else can you provide them in terms of asset? What else can you do to act for them in a real estate transaction?"
Asserting that that has now become the role of a real estate agent, Mr Paikaew offered up a case study of his own.
The business owner has a client that began by leasing a property off of him, then required a commercial space, which he was then able to negotiate for him.
Since then, Mr Paikaew said he's come to him for other needs: "We did a drive-around the other day of Bulimba and he picked out the houses that he wants to buy. I took him, I door-knocked them with him. And now he's got a contract on a house that he wants to buy in Bulimba."
Now, that same client is looking at other commercial spaces to invest in, "and now we're talking about this commercial opportunity that we've got enough [money] for".
"That client, he's my ideal client," Mr Paikaew said.
"For that ideal client I enjoyed everything real estate related to him. And that is the full 110 per cent rundown.
"When you can get that one client and do every single thing for them in terms of real estate, it opens up your doors to actually being that adviser, being that professional that they trust. That's where I see real estate heading."
According to Mr Paikaew, "there's no longer silos where we're interacting for this person".
Emphasising that he is looking after the "best interests" of his clients, the real estate agent indicated that that means working with "their financial planner, with their lawyer, with their accountant".
"We're going to be talking to all these guys just to help them buy that next home."
But, "without tech, you can't do anything", the business owner told REB.
"You can't do anything efficiently."
ABOUT THE AUTHOR
---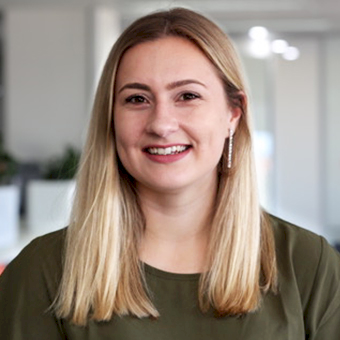 Grace is a journalist across Momentum property and investment brands. Grace joined Momentum Media in 2018, bringing with her a Bachelor of Laws and a Bachelor of Communication (Journalism) from the University of Newcastle. She's passionate about delivering easy to digest information and content relevant to her key audiences and stakeholders.