Technology will force a greater divide between the haves and the have-nots this year, a former agent has forewarned, as he urges agents to get on the front foot.
Dave Stewart, the owner of online offer facilitator Market Buy, has acknowledged that 2020 "forced change" in the real estate industry.
"Change in attitudes, change in the overall concept of what real estate could and should look like, and change in agents' willingness and ability to embrace new technology," he said.
According to the proptech provider, this year we will see many of the gains from the past 12 months cemented, leading to his prediction that "2021 is going to be an exciting year".
In spite of such excitement, Mr Stewart has conceded (and warned) that we will very quickly start to clearly see a divide between those that refused to evolve and those that took a chance and decided to change as the times changed.
"Those that ignored the warning signs and steadfastly stayed with their tried and tested methodology will rapidly fall behind the agents that in 2020 adopted and in 2021 became far more proficient and learnt new and better ways of using their new tools to enhance their business," he said.
The business owner remarked that "this will be the gap in real estate that will quickly become apparent".
While it may not yet be recognised in the wider industry at this point in time, Mr Stewart called it "a clear case of the haves and the have-nots".
"The haves — being the adopters of technology — are finding they can reach more people, do more in less time, and for less cost."
On the other hand, he said that "the have-nots are finding themselves falling further and further behind and this will become very clear and apparent as we get further into 2021".
For agents who do want to stay ahead of the curve and be on the front foot when it comes to proptech, Mr Stewart emphasised agents "need only have an open mind".
Acknowledging that there is a vast array of products out there these days, he said it is important that agents do test and tag technological solutions.
"Not everything is going to work for them, and not every new product is going to have a place in their business, but they won't know unless they try," he said.
He recommended business owners, principals and agents alike look at what their business could improve on and find ways to use the available technology in the marketplace to create greater efficiencies and workflow solutions.
This will "give them both a bigger impact in their market and also allow them to do more, in less time".
Most of all, Mr Stewart emphasised the most important aspect as simply "the willingness to try new things and take the chance".
"Something that is a bit foreign to them may just indeed be a tool that makes them more dollar productive and/or allows them to project their brand and work into the digital world, providing greater listing opportunities," he said.
"Because, at the end of the day, good technology should enhance the role of the agent and their business, not diminish it."
Mr Stewart has previously outlined three of the ways proptech will make agents' jobs easier in 2021.
ABOUT THE AUTHOR
---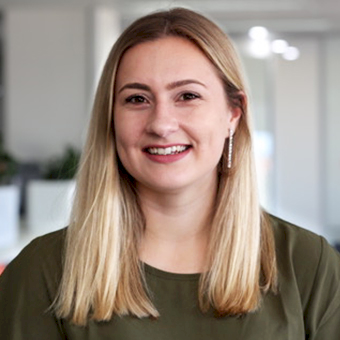 Grace is a journalist across Momentum property and investment brands. Grace joined Momentum Media in 2018, bringing with her a Bachelor of Laws and a Bachelor of Communication (Journalism) from the University of Newcastle. She's passionate about delivering easy to digest information and content relevant to her key audiences and stakeholders.