After Brisbane's recent snap three-day lockdown, the REIQ has provided a number of tips on how real estate agencies can better prepare in case a similar situation arises in the future.
The Real Estate Institute of Queensland's (REIQ) Zoe du Plessis has offered up some advice on preparing agencies in case of a pandemic-induced lockdown.
She said: "There's never been a better time to ensure your agency is prepared if the circumstance occurs again."
Here are her top five tips:
Revolutionise remote working
According to Ms du Plessis, a team's ability to seamlessly and efficiently operate as if they are in the office is one of the most important considerations for team leaders.
She advises using cloud-based storage systems for document circulations, and ensuring all employees use one system, and one system only.
"This will ensure there is only one space where your company's documents are hosted."
Due to the sensitive nature of real estate, Ms du Plessis said it is "vital" that such documents and communications are secure, with safe remote working strategies in place.
Digitise forms and contracts
"Gone are the days of handwritten contracts and forms," she said.
Documents are now able to be stored digitally, while many forms are also able to be signed digitally.
The REIQ has touted the benefits of keeping paperwork in one central location, regardless of who in your team needs to access it.
Move marketing online
According to Ms du Plessis, there's never been a better time to modernise, adapt and digitise an agency's marketing methods.
As face-to-face meetings become less common, she has told agents and business owners alike to embrace the use of social media and content marketing.
She said: "Start listing all of your available properties on social media, curate a weekly newsletter and ensure to constantly engage with your digital audience.
"The good thing about digital marketing is the availability of data."
She's prompting agents to better prepare for potential lockdowns by trialling a Facebook campaign for one of their best listings.
"You'll be able to target the advertisement at the exact demographic you are looking for."
Go virtual
"Avoid being left in the dark without any visuals of a property that is to be listed on the market on day two of the lockdown," Ms du Plessis has warned.
She has flagged the importance of investing in a virtual tool — "or at a minimum, invest in exceptional photography".
"Virtual tours are a great way to market the property to a large audience, without having to conduct separate inspections and/ or an open home," Ms du Plessis said.
This can help agents and property managers alike with navigating operations throughout restrictions as well as on an average day. It also has the added benefit of saving time, with Ms du Plessis considering that fewer people will feel the need to physically attend a property.
Collaborate digitally
While digital operations must be safe and secure, they should also provide an effective way for teams to work together.
"Thankfully, there are many platforms and tools available to professionals that make this lockdown preparation tip seamless," Ms du Plessis stated.
There are countless ways this can be done: Zoom, Skype and Microsoft Teams all come to mind.
In saying that, she does urge companies to limit themselves to one platform that will feed into their email system.
This can help avoid meeting conflicts and reduce security risks.
In addition, technology is now available that assists in team project planning in an online space that can be accessed anywhere.
ABOUT THE AUTHOR
---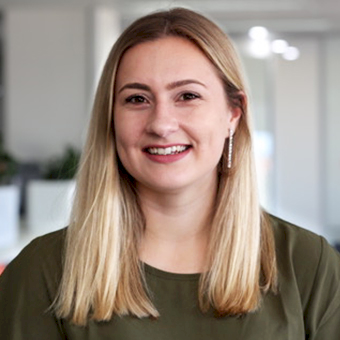 Grace is a journalist across Momentum property and investment brands. Grace joined Momentum Media in 2018, bringing with her a Bachelor of Laws and a Bachelor of Communication (Journalism) from the University of Newcastle. She's passionate about delivering easy to digest information and content relevant to her key audiences and stakeholders.