REA Group has unveiled two new partnerships to support lead generation off the back of a "remarkable" half-year financial report.
REA has announced it will now be working with Realtair and CampaignAgent to "streamline the way agents connect with sellers".
According to REA Group CEO Owen Wilson, "the pace at which the industry is adopting digital solutions post-COVID-19 places REA in an excellent position to connect our customers with more property owners and win their next listing".
He teased that customers "will soon be able to access unrivalled demand and property data via our comparative market analysis tool within a new suite of integrated digital products and services".
REA Group's partnership with Realtair will provide integrated solutions to market and improved transparency to the overall experience, according to Realtair CEO and founder Peter Matthews.
He said: "We are thrilled to be working with REA to help agents win more listings and find business efficiencies through the use of our dynamic and innovative technology."
The partnership with CampaignAgent is also expected to help customers and prospective vendors do business more easily.
CampaignAgent owns VPAPay, a buy now, pay later solution for vendor paid advertising.
Mr Wilson said the CampaignAgent alignment "provides the foundation for our customers to be able to provide vendors with even greater choice and flexibility around payment for their advertising".
For CampaignAgent's co-founder and chief executive, Shaun Moriarty, the partnership will give more property owners "the opportunity to invest in the most effective marketing campaigns to deliver the best sale result possible".
The new partnerships reveal comes as REA Group has delivered its first-half results for the 2020–21 financial year.
Net profit of REA Group is up by 13 per cent, to $172.1 million.
While revenue was down by 2 per cent, to $430.4 million, operating expenses saw a corresponding drop, down by 13 per cent to $145.8 million.
According to the financial report, released on the ASX, the reduction in operating expenditure was achieved through a combination of ongoing cost management initiatives, COVID-19-related savings and the deferral of some marketing spend.
EBITDA was also up by 9 per cent, to $290.2 million, and has enabled REA Group to deliver an interim dividend to shareholders of 59 cents per share — up by 7 per cent.
According to Mr Wilson, it's "a remarkable first-half result, particularly given the Melbourne market came to a virtual standstill during the lockdown".
The flagship site — realestate.com.au — delivered what the CEO called "a stand-out performance" and saw a record 13 million people using the site, or 65 per cent of Australia's adult population.
ABOUT THE AUTHOR
---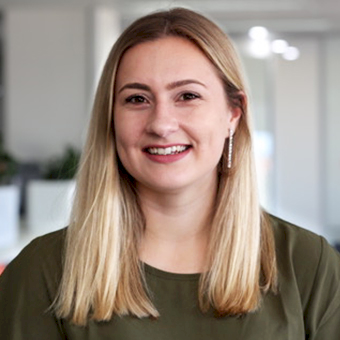 Grace is a journalist across Momentum property and investment brands. Grace joined Momentum Media in 2018, bringing with her a Bachelor of Laws and a Bachelor of Communication (Journalism) from the University of Newcastle. She's passionate about delivering easy to digest information and content relevant to her key audiences and stakeholders.