Boutique Melbourne network OBrien Real Estate has revealed a complete overhaul of its website to agents and staff.
OBrien Real Estate general manager, and project lead for the new site, Jason Mudford unveiled the new-look site to staff at OBrien Real Estate's recent conference.
The vision for the site, according to Mr Mudford, was to "pioneer an industry-leading long-view web experience".
Core goals identified for the new site surrounded the UX (user experience), lead capture functionality, dynamic data and insights, and a site that would showcase OBrien Real Estate's agents and offices.
Mr Mudford said: "The site has been built on the long-view concept. We feel the customer, being a mobile user, is familiar with scrolling down through a page."
He also acknowledged customers as disliking navigation through a large and convoluted menu to find what they need.
"We believe the long-view concept will give us a longer time onsite and a lower bounce rate."
OBrien Real Estate said that the project team behind the website included Agentpoint, SEO for Real Estate, Agentbox, CoreLogic, and OBrien's own marketing council and corporate team member, Stacey Corrigan.
The statement revealing the new site said the website hosts an extensive API built from Agentbox to draw dynamic data and content into office and agent profiles.
It's also bolstered by the inclusion of a CoreLogic API digital solution, which populates suburb snapshots into each property listing, alongside local school information.
CoreLogic is also responsible for driving suburb reports and content onsite, which OBrien said "will give our agents new opportunity to help more customers".
Other integrations on the site include the eAuctions Live Bidding platform, 2applt and Inspect Real Estate, with the agency brand hinting that more integrations are to come.  
Commenting on the new site, OBrien Real Estate's managing director, Dean O'Brien, recognised that "in 2021 and beyond we need to evolve more than ever to ensure we position our people for growth".
"Our group, since its foundation in October 2010, has grown from one office — to now 30 offices," the managing director said.
"We look forward to the opportunities that lie ahead."
ABOUT THE AUTHOR
---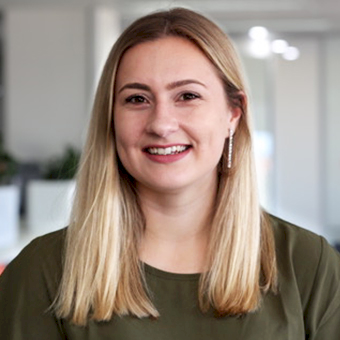 Grace is a journalist across Momentum property and investment brands. Grace joined Momentum Media in 2018, bringing with her a Bachelor of Laws and a Bachelor of Communication (Journalism) from the University of Newcastle. She's passionate about delivering easy to digest information and content relevant to her key audiences and stakeholders.