Technology isn't the be-all and end-all of online marketing, but it can offer solutions when you work out how to properly identify problems with your marketing strategy, according to an expert.
In conversation with REB, ActivePipe's Kylie Davis acknowledged that real estate agents adopted more technology to solve practical problems during the nine months of COVID-19 lockdowns than they had for the previous five years.
"Suddenly, technology that has been around for a long time — including QR codes, video, online meetings, virtual tours and the need for lead generation — all became not just normal, but essential!" she commented.
She has attributed the delay in uptake to technology having solved problems "that a lot of agents did not believe were really an issue".
"With lockdowns preventing us from working any other way, suddenly adoption made sense."
But just because agencies did adopt technologies to enable them to continue working in lockdown scenarios, doesn't mean they no longer need to focus on technology in 2021 — especially as it relates to online marketing.
Acknowledging that agents have a tradition of marketing themselves every time they sell a property, Ms Davis said that this idea "hasn't really changed".
"Except now there are so many more channels — you can't just push out properties with your face on them everywhere. It feels like spam. You need different content for different channels that are matched to the audiences that you're going to speak to," she explained.
In addition, the advent of social media has now made marketing "really personal".
While it may make us feel that because we all "do" social media, we can probably now "do" the marketing ourselves — that's not necessarily the case, Ms Davis argued.
"Marketing has never been more sophisticated — and so are these specialist skills," she countered, before adding that "it's also really time-consuming!"
While it may seem complicated or too hard, Ms Davis has urged businesses to take a proactive stance: "As we go into 2021 and beyond, if you want to stay ahead of the curve, you need to identify where the problems in your business [are]."
She's advising agents and principals to "constantly ask yourself: 'Is there a way we could make that easier?' or 'Is there a way we can get a better result?'"
It's all the more important now that people are seeing that technology is "not one shiny new button that will fix everything", Ms Davis considered.
Instead, she argued that it's "how you package the solutions together to create your own unique real estate service".
The tech expert believes there's never been a better time: "2021 is a great time to get focused and nail down these solutions and make them integral to your business."
She recommends agencies work to strengthen and tighten their marketing across every channel, and ask questions such as: Is your website helping you with your community engagement and lead generation strategy? What kind of content can you post on your site more regularly to help drive that? How does that change your email marketing and social media to make more connections or capture more leads?
"Create a big picture of how it all works together to drive your business then find the tech that will support those outcomes," Ms Davis has instructed.
All in all, she said that agencies "need a good process and team set-up to support them that is accountable and has the skills for them to achieve their marketing goals".
As well as making time to learn from experts, Ms Davis advises business owners that they shouldn't expect to do everything in marketing themselves, and advocates for getting help when required.
"Your job as an agent is to know what you want it to do for you, and to empower your team with the time and resource and focus to get those results while you list and sell," the expert offered.
"Once the heavy lifting of having your strategy in place is done, a quick half-hour stand-up and maybe a more detailed one-hour meeting a week with your marketing assistant a week or fortnight would keep everything on track," she concluded.
ABOUT THE AUTHOR
---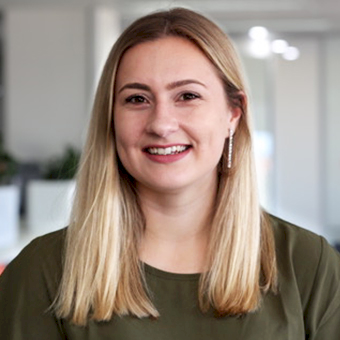 Grace is a journalist across Momentum property and investment brands. Grace joined Momentum Media in 2018, bringing with her a Bachelor of Laws and a Bachelor of Communication (Journalism) from the University of Newcastle. She's passionate about delivering easy to digest information and content relevant to her key audiences and stakeholders.