Google your agency — do you appear in the results? What's your review score out of five stars?
Speaking on a recent episode of REB's Business Empowerment Showcase, the director of real estate at Podium, Sean Smit, has warned that agencies with less than four stars aggregated from online reviews are at a serious disadvantage online. 
"Google's actually going to filter you out of that search completely because they have a minimum threshold of four stars for you to actually be in that search," he explained.
"Google is in the interest of recommending the most relevant information, whether you're asking for news articles or just general information but in a business setting."
According to the director, the search engine giant wants to recommend the most relevant businesses, with reviews "the only real data point that they have to actually show that recommendation".
According to the director, it all stems back to what potential clients or customers are doing when they are in the research phase.
Whether they are a vendor or looking to sell property, or if they're a landlord looking for that next property management company, Mr Smit said what they are typically doing is searching through Google.
"These people have Google tied onto their phones," he conceded.
"It's the same thing through their web browser as well."
It's not a phenomenon restricted to real estate either, according to Mr Smit, who considers it as homogenous across the board "whether you're a tradesperson, whether you're an accountant or a real estate agency".
"You've essentially got your hands tied behind your backs, whether you knew it or not," the director considered.
Offering up an example of doing a search on "the best real estate agency in Melbourne", Mr Smit said it's an eye-opening exercise.
"It will actually show the agencies who are thriving online in the map — and that's what your consumers are going to be looking at. So, a landlord is going through and doing that search. They see three companies — one of those companies is probably going to stand out head and shoulders above the rest."
According to Mr Smit, whoever that leader is, is putting time and energy into their online presence.
For those agencies not focused on their online presence, it's a real issue considering "it's worth real dollars to your vendors and landlords".
"It could be the difference in commission. It could be the difference in a cell campaign going three months, as opposed to three or four weeks," Mr Smit said.
"You're probably missing out on a lot of those clients who are not necessarily overlooking you — you're not actually in the window, you're not in the shop!"
ABOUT THE AUTHOR
---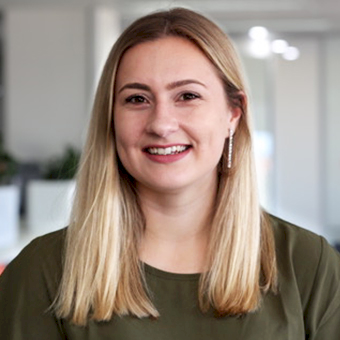 Grace is a journalist across Momentum property and investment brands. Grace joined Momentum Media in 2018, bringing with her a Bachelor of Laws and a Bachelor of Communication (Journalism) from the University of Newcastle. She's passionate about delivering easy to digest information and content relevant to her key audiences and stakeholders.