A new white-labelled digital offer management solution has been revealed to market, allowing the generation of legally binding offers directly from an agent's own website.
Propps was developed with the aim of helping an agent "make the whole process of negotiation a lot easier and more efficient", according to Propps founder and CEO Daniel Bignold.
According to a statement unveiling the new offering, Propps allows agents to install a button on their property listings — or even into marketing emails for off-market properties — and go on to accept legally binding offers for that property.
Mr Bignold has acknowledged that agents are "constantly" receiving offers from buyers, some verbal, others face to face.
While some may be binding, others aren't.
"The Propps solution helps the agent manage that process and standardise the way in which offers are submitted, for the agent to have clear conversations with the vendor and compare offers, apples to apples," the CEO explained.
Woodards Camberwell agent Nathan McNamara has been an early adopter of the solution, which he praised for removing "the fear of loss" from the equation.
"The service was good in helping buyers who were new to the process or intimidated at the thought of making an offer, but did not remove the need for person-to-person contact," he said.
Calling it a good and secure way to make a legal binding offer, Mr McNamara said "you don't have us as agents in there putting in the fear of loss".
"It got that process started, which makes it easier and takes a bit of stress out of it."
Propps is a product incubated through ANZi — part of a $200 million investment from ANZi into the fintech and proptech spaces.
According to ANZi managing director Ron Spector, the development of Propps "was part of the bank's bid to help people own, buy and sell homes".
The managing director said the ANZi investment is just one of many, with the business looking to build, buy or partner with companies offering services in the proptech space that make processes better, cheaper and faster.
ABOUT THE AUTHOR
---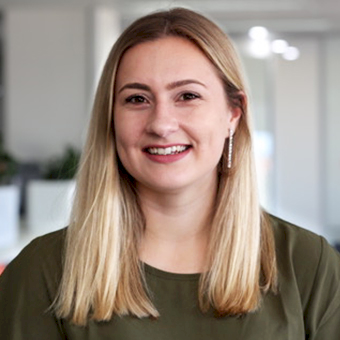 Grace is a journalist across Momentum property and investment brands. Grace joined Momentum Media in 2018, bringing with her a Bachelor of Laws and a Bachelor of Communication (Journalism) from the University of Newcastle. She's passionate about delivering easy to digest information and content relevant to her key audiences and stakeholders.