With his background in marketing, this Sydney-based agent has always placed an emphasis on digital systems, but it doesn't mean the up-and-coming agency director will work with just any proptech provider.
Opening up a brand-new agency three days prior to Australia going into lockdown was a "pretty interesting" way for Raine & Horne Potts Point director Samuel Schumann to kick off the next stage of his professional career.
But he's credited the digital focus of the business for getting them through the last 12 months — and putting the agency squarely on a growth trajectory.
While it was a difficult time to be an agent, "certainly, when the pandemic hit it was actually good for us, because we were able to be quite reactive", he commented.
Acknowledging a need to be "nimble", Mr Schumann has praised three main tools as "certainly helping us [Raine & Horne Potts Point] with our digital presence".
"We use our three main tools: Amplify, which is to Raine & Horne, which we use for both our agents' profiles, as well as our property management and our sales properties. That essentially is a tool that allows us to put in various different algorithms and keywords for anyone searching real estate-specific. It has Google Ads, Facebook, Instagram. That's a really good tool that we use. Compass Plus being our proprietary CRM, and Managed App."
Acknowledging the business as "hugely technology focused" across both sales and property management, Mr Schumann said that focus "is to make it as easy and as seamless as possible for our clients — whether it be a landlord or a vendor".
This became all the more important in the first few months of the pandemic, when it became all about servicing clients and potential clients online.
Since then, life has got back to something resembling normalcy in Sydney, but it doesn't mean that Mr Schumann and his team will be pivoting away from their tech solutions.
"I don't think that will change," he conceded, even if everything were to go back to how it was pre-pandemic.
Mr Schumann said technology will continue to be a focus, especially as he anticipates growth to the team and capabilities.
"We're taking more space, we're continuing to grow," he added.
"The systems that we put in place has allowed us to do that, when a lot of companies are looking to put staff away, we're looking to grow, and we've been allowed to grow because of that."
In terms of numbers, the director considered Raine & Horne's rent roll growth over the last eight months to be "amazing" — especially given that they have not pushed their services in the market.
"We're getting about 10 new managements ongoing every two weeks!"
He explained: "To date, we haven't done any marketing around our rent roll because I was listing, selling, managing the company and doing the rent roll at the time."
Instead, he said it was "just a case of number one, our background, and our previous client base following us across, and then people just going, 'Okay, we've heard of you', and coming across".
"If anything, our growth, our numbers will continue [to climb] as we start putting some money more into the marketing. We've started some digital campaigns around our leasing manager and property manager, and into what we can offer with our partnership with Managed," he said.
While he acknowledges that he could have still built up his agency without the likes of Amplify, Compass Plus and Managed, he confessed to REB that he doesn't know if the result would have been as strong.
"Would it have been as effective or as smooth-sailing? I don't know," he said. 
"We were previously using Agentbox — probably not as user-friendly to us, but they were there. And I don't think, by any means, our rent roll would be working as effectively without our partnership with Managed, and I can say that hands down."
When asked whether growth was a big factor in why Mr Schumann has utilised the tools he does, his response was a certain "absolutely!"
"Certainly on the property management side. There's no way we could have done, been as good so quickly without that partnership. There's no way," he commented.
Building up a proptech partnership
Considering digital solutions as here to stay, Mr Schumann has offered up some advice to business owners looking to better implement proptech solutions in their own businesses.  
More than anything, the director said a proptech service must do as the proptech provider says it will do.
"It's all well and good that people come and say, 'This is what we can provide you', but if they're not delivering on what they say, then it's going to be a pretty short-lived relationship," he said.
He emphasised that not only is a proptech provider providing a service to an agency, but from his perspective, they are also servicing the agency's own vendors, landlords, tenants and buyers.
"If we're not having a good experience, it'll have a trickle-down effect," he stated.

Re-emphasising the importance of proptech providers "delivering and executing on what they can do", another aspect of technology that the director flagged as "really important" is when that proptech service comes with support.
He recommends looking to providers that have a support service that the agency can call and say, "This is what either our issue is or what we need done".
And, following on from that, that the problem be solved in a timely fashion, the director concluded.
ABOUT THE AUTHOR
---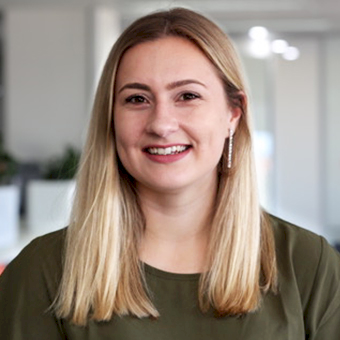 Grace is a journalist across Momentum property and investment brands. Grace joined Momentum Media in 2018, bringing with her a Bachelor of Laws and a Bachelor of Communication (Journalism) from the University of Newcastle. She's passionate about delivering easy to digest information and content relevant to her key audiences and stakeholders.