Technology is not substituting the real estate agent, it's complementing the real estate agent, according to REB trainer and coach Tom Panos.
He was speaking on a recent REB Masterclass, "How to launch a growth agency", when he expressed the belief that agents' use of technology is a "model that's going to work long-term".
The founder of Real Estate Gym said "the game's changed" and pointed to a number of cyclical changes to the way agents across Australia operate.
"Originally, it was franchising in the '80s, that was the big change — all of a sudden, you had all these networks," he said.
"Then, the second change was realestate.com, domain.com — online there, right?
"Now, we're seeing technology — being artificial intelligence that's giving you high-propensity lists, whether it's electronic pre-listing kits and price update forms, signing on screen, all that stuff; that's the era that we're in at the moment."
The trainer and coach was responding to a comment made by REB executive editor Phillip Tarrant, who had considered: "If you're not a technologically enabled property professional today, you're not going to be able to compete in this market — it's absolutely fundamental.
"The only way you're going to be able to grow an agency today, is leveraging technology."
But he also emphasised "the most important thing in real estate" as being "the human touch".
According to Mr Panos, the good agencies and agents are good at "high tech, high touch, high tech, high touch".
"They use technology to make things more efficient," he said.
For example, instead of trying to work out who to call, "because we know you've got to talk to people", Mr Panos said good agents can harness technology to create efficiencies.
He continued: "We clearly know that the machine's not going to talk to people, but what the machine is going to [do] is say: 'Hang on a second, talk to these 30 people instead of these 7,000 people in your database.'
"That's what technology is doing; it's providing you a higher probability of being more effective with your conversations with people, and that's just one example of it."
All in all, Mr Panos and Mr Tarrant agreed that anyone who is looking to launch an agency in 2021 "needs to be powered by tech".
Mr Tarrant put forward that "you need to invest your time, energy and effort as a business owner into the stuff that matters, and use technology to do the other stuff that helps you do what you do better".
From Mr Panos' perspective, in the early stages of beginning a business, "you've got to accept and understand that your highest dollar-productive work is going to be list, sell, negotiate, in the early stages".
"You're going to have to figure out how you're going to do [the] roughly 20 things that need to be going on in the backend," he said.
Missed the "How to launch a growth agency" masterclass? Watch it again here.
ABOUT THE AUTHOR
---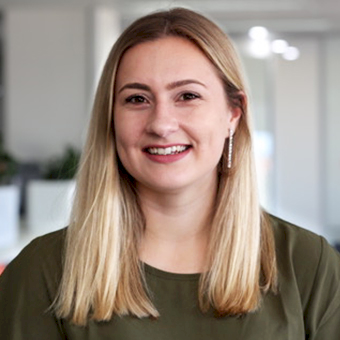 Grace is a journalist across Momentum property and investment brands. Grace joined Momentum Media in 2018, bringing with her a Bachelor of Laws and a Bachelor of Communication (Journalism) from the University of Newcastle. She's passionate about delivering easy to digest information and content relevant to her key audiences and stakeholders.