Promoted by CampaignAgent
In this day and age, it's strange to think you could sell a property simply by putting an ad in the paper. Things have certainly become a little more complicated since then. From virtual opens to 3D floor plans and drone operated hype reels, the campaigns required to get the best price for a property have created an entirely new industry in and of itself. 
While these innovative marketing tools have presented new opportunities for agents, they can also create new problems. From tense negotiations with frugal vendors, to cash flow concerns and admin headaches for the agency - there's plenty of room to improve in the world of real estate marketing. Thankfully new problems come with new solutions and at CampaignAgent we believe in a better way of funding, marketing and selling property. Whether you're a listing agent looking for an easier way to get a marketing campaign signed off or a principal agent who wants to grow your business, CampaignAgent offers a range of solutions to suit your needs.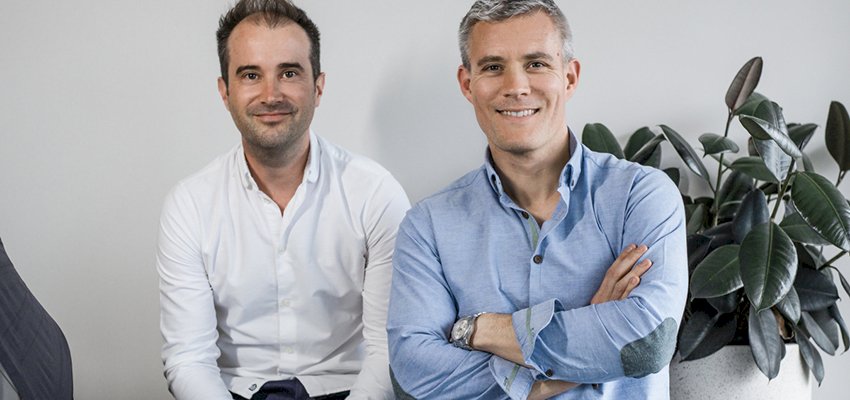 CampaignAgent Co-founders Shaun Moriarty and Seth Watts.
"CampaignAgent is built around ethical funding with no penalty interest. We firmly believe that if the vendor doesn't sell quickly, we shouldn't be making a profit" - Seth Watts, Campaign Agent Co founder 
 

Listing agents meet your new negotiator

A great listing agent can take an agency to the next level, but you're only as good as your tools and when it comes to negotiating the cost of vendor paid advertising (VPA), nothing beats CampaignAgent. Unlike other platforms that offer buy now pay later VPA solutions, CampaignAgent has cut the confusing conditions, hidden fees and industry jargon to create an ethical product any vendor can understand and any agent can use.

Effectively CampaignAgent removes the financial concerns around VPA. With no penalty interest on campaign loans, vendors stop focusing on campaign costs and start focusing on their potential profits. With a relaxed and confident vendor, listing agents are also able to negotiate a higher marketing budget and commission.  
As one happy agent put it, "CampaignAgent removes the barriers and allows clients to consider selling sooner. They're also happy to invest more in campaign marketing. From an agent's point of view it has been a game changer."  
 

Principal Agents, let us take care of business 

Choosing to become a principal agent has its perks. You get to own your own business, be your own boss, make a name for yourself. But every principal agent knows, running your own agency takes a lot of time and even more work. From managing staff to managing the books, being the boss is a lot of responsibility for one person, but CampaignAgent can help

One of the biggest concerns faced by principal agents is cash flow, and while there may be plenty of factors that affect an agency's finances, marketing campaigns are one of the biggest. CampaignAgent removes this concern entirely. When vendors sign off on a VPA campaign, the funds come directly from CampaignAgent, shielding an agency's cash flow from any unforeseen events. CampaignAgent can also be integrated with an agencies existing CRM, allowing your staff to use the same marketing software to communicate with your vendors.   
Ultimately, CampaignAgent lets you get back to doing what you do best: growing your business. But in an industry where reputation is everything, CampaignAgent can make a real difference where it counts. We've all heard the stories about agencies caught between a vendor and VPA provider looking to cash in their loan. While the agency may have done a great job, they're the ones who'll shoulder the blame. 
At CampaignAgent, we understand the critical importance of your reputation, which is why we don't offer predatory loans. We want to give your vendors the best experience possible, so when their friends ask who they should sell with, they recommend you. This idea is at the centre of everything we do, as our Co-founder Seth Watts puts it, "CampaignAgent is built around ethical funding with no penalty interest. We firmly believe that if the vendor doesn't sell quickly, we shouldn't be making a profit" 
Let's work together
Whether you're a listing agent looking to take your marketing campaigns to the next level or a principal agent ready to start the next chapter of your business, CampaignAgent offers innovative solutions to meet your needs. 
Ready? We are. Learn more here.