An increased need for transaction transparency has been attributed to an online real estate sales platform's latest milestone — hitting $2 billion in property sales.
Openn Negotiation has revealed the achievement, which comes just nine months after it reached its first billion-dollar target.  
"To put that into perspective, it took Openn just over three years to reach the first billion of property value sold through the platform," said Openn Negotiation's managing director, Peter Gibbons.
"So, the rate of growth we're seeing is extraordinary."
He's attributed that growth to the nationwide booming markets, and a realisation from agents that "transparency is key".
In this environment, he warns against accepting offers too soon "without fully testing the market".
"There's properties being sold privately in a few days 'above expectation', but without competition, they may still not have reached the maximum value possible," he outlined.
Stating that this is why the platform is seeing so much growth, the managing director said: "Agents are recognising Openn enables the buyer who will pay the most for the property to secure it, which is of benefit to both the seller and the buyer and, of course, the agent."
And with listings now "a lot tighter on the ground", he added that it "makes sense to utilise platforms that enhance relationships with buyers, as often they are also sellers".
"If you can deliver a positive experience to buyers who miss out, you've got a much greater chance of winning their listing if they have something to sell."
The online real estate sales platform, which was first launched in April 2017, aims to digitise the sales process and provide data and efficiencies to users.
It's been a massive start to 2021 for Mr Gibbons and his team, who have already experienced "some really exciting wins".
"In March, we were named in the 2021 REACH Australia class and we've had two consecutive record months of property uploads," he highlighted.
ABOUT THE AUTHOR
---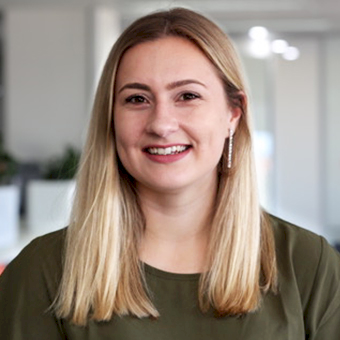 Grace is a journalist across Momentum property and investment brands. Grace joined Momentum Media in 2018, bringing with her a Bachelor of Laws and a Bachelor of Communication (Journalism) from the University of Newcastle. She's passionate about delivering easy to digest information and content relevant to her key audiences and stakeholders.