With 43 per cent of property managers considering a lack of time as the root of their stress, more needs to be done to implement tech into repetitive tasks, according to a leading industry figure.
A new report from the CEO of Real Estate Industry Partners (REIP), Sadhana Smiles, has highlighted that property managers are spending most of their time on maintenance (58 per cent), inspections (50 per cent), calls to owners (33 per cent) and leasing (30 per cent).
In a follow-up question to survey participants, maintenance (65 per cent), lease renewals (35 per cent) and emails (29 per cent) are most commonly the most outstanding tasks facing property managers.
The Healthy Workplace Report considered the responses as being "a reflection of legacy systems that have no AI built in to take on administrative tasks".
It's led Ms Smiles to consider that property management systems in use by PMs need to have a much bigger focus on building in AI to take on the repetitive tasks of the sector, such as arrears, rent reviews, lease renewals and reporting of maintenance via apps for both tenants and owners.
"The issue of not enough time will not be resolved without AI," she continued.
The CEO went on to flag the reality is that many software systems do not provide appropriate intelligence built in, "nor can we keep paying for 'plug-ins'".
She's advocating for property managers and businesses "to put the proptech industry on notice".
"Stop expecting us to continue paying a fee for a piece of software that only resolves one issue," she stated.
"For the amount of money being invested into proptech, my expectation is that they will provide me an option that is one source of truth for all of my property management requirements."
She has argued that with margins already under pressure, "there will come a time when we simply will not be able to afford to pay for all these add-ons to effectively run our business".
Even in spite of the need for property management pushback, Ms Smiles said she is "excited about the world we are moving into where the technology together with AI is able to do a lot of the heavy lifting for us".
From her perspective, "this empowers our property managers to focus on delivering memorable experiences our clients will want others to experience", and will prevent the burnout that is resulting in high staff turnover.
"Most importantly, property managers will start to do impactful and meaningful work," Ms Smiles concluded.
ABOUT THE AUTHOR
---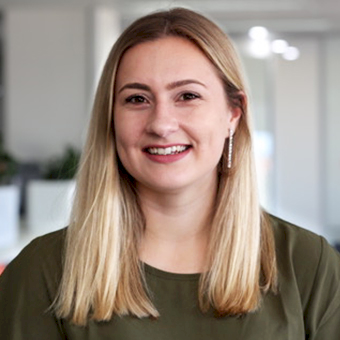 Grace is a journalist across Momentum property and investment brands. Grace joined Momentum Media in 2018, bringing with her a Bachelor of Laws and a Bachelor of Communication (Journalism) from the University of Newcastle. She's passionate about delivering easy to digest information and content relevant to her key audiences and stakeholders.