The REA Group has revealed it has nullified its FY20 carbon footprint.
The group's CEO, Owen Wilson, considers climate change as "a critical issue" — but one that businesses can lead the way in effecting positive change on.
He said: "As an organisation, we are taking action to reduce and offset as much carbon from the atmosphere as we are responsible for creating."
To be a carbon neutral certified company, the company had to complete the Climate Active certification process.
The REA Group first outlined a commitment to becoming carbon neutral alongside the release of its first climate change policy and its second sustainability report back in October 2020.
Mr Wilson said the group is "also working to understand more about how the broader property industry can make the best sustainable decisions".
"We are committed to working with our customers to help our industry play its part," he said.
According to the group, it achieved carbon neutrality through both initiatives that directly reduced emissions across the business, while also offsetting 100 per cent of its remaining carbon footprint — an action it intends to take annually.
The REA Group has also detailed its investments in carbon offset reforestation, renewable energy and energy efficiency projects across Australia and India.
The company's commitments to combating climate change have also seen REA improve its MSCI Environmental Social and Governance (ESG) rating from a BBB to an A, with an MSCI rating measuring a company's resilience to long-term, industry-related ESG risks.
"REA Group's improved MSCI sustainability rating and our Climate Active carbon neutral certification demonstrate the action we're taking to mitigate the effects of climate change," the CEO said.
The announcement comes days after Coronis revealed its own efforts to go green.
At the time, Coronis' COO, Karuna Dimelow, expressed the belief that "the next generation that is entering the workforce now not only expects businesses to have an environmental policy and practices in place, but they are demanding it from their employers".
ABOUT THE AUTHOR
---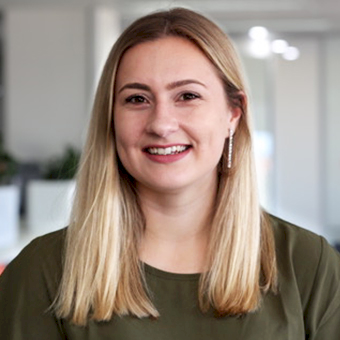 Grace is a journalist across Momentum property and investment brands. Grace joined Momentum Media in 2018, bringing with her a Bachelor of Laws and a Bachelor of Communication (Journalism) from the University of Newcastle. She's passionate about delivering easy to digest information and content relevant to her key audiences and stakeholders.