The old-fashioned real estate system could be headed towards a demise not too dissimilar from video rental stores if they don't learn from the likes of Blockbuster, according to a CEO.
Paul Davies, the founder and CEO of One Agency, has called out real estate franchise business models as too heavily weighted in the interest of a franchisor.
He said: "The more successful you are, the more you pay — that might make sense for a tax system, but it makes far less sense for a real estate system."
Noting that under a franchise model, fees are based on the revenue generated, rather than the profits, Mr Davies voiced the idea that real estate franchises are beginning to fall out of favour with business owners.
Leaning on the Blockbuster example, he highlighted that the video rental chain "was a giant in the '90s and early 2000s — but its business model had a fatal flaw".
"It was based on penalising customers, charging them a fee for every day they were late returning a video," he said.
Having earned US$800 million in late fee revenue alone in 2000, Mr Davies acknowledges that customers "hated these late fees".
"So when Netflix came along and did away with them altogether, customers jumped at the chance," the CEO continued.
"There's no shortage of similar stories in other industries, too — be this Spotify versus CDs or Amazon against the department stores.
"All these companies got ahead and dominated their sectors by offering customers a better deal than the established competition — be that lower prices, convenience, flexibility, limitless choice or a combination of all four."
That shift to more innovative models is already beginning to play out in the real estate industry, Mr Davies stated, acknowledging One Agency as just one such example.
"In contrast to the franchise system, these new models are modern and flexible and are fairer for the agent," he considered, arguing that it makes sense to look at new, flexible models in real estate, "which is directly aligned with a growing global trend".
"Just as we now all stream unlimited movies for a flat, low monthly cost rather than rent DVDs and pay late fees!"
ABOUT THE AUTHOR
---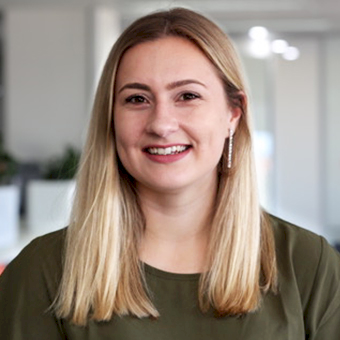 Grace is a journalist across Momentum property and investment brands. Grace joined Momentum Media in 2018, bringing with her a Bachelor of Laws and a Bachelor of Communication (Journalism) from the University of Newcastle. She's passionate about delivering easy to digest information and content relevant to her key audiences and stakeholders.