The Australian property market's boom-time run is showing no signs of slowing down — for at least a few years to come — according to Raine & Horne's executive chairman, Angus Raine.
In a candid conversation with Real Estate Business, he chatted all things COVID, the property market bounce-back, data, and future plans for network growth.
REB: To start, last year was a crazy year for Australia as a whole. What stood out the most for you?
Angus Raine: Well, with our network, it was the level of resilience and adaptability. I won't use that word "pivot" because that's overused. We only had, there was exactly this time last year, really as an industry, probably two to three hairy months.
No one likes uncertainty in any market. And certainly this time, last year there was boatloads of uncertainty. [For] our offices, we did not lose one office as a result of COVID-19, which means to me, our network is very robust and can handle even a pandemic, which is fantastic. And of course, looking at this time this year, the market is absolutely booming.
REB: What was the main message that you were giving to your network and to teams over 2020? And how was that communicated out?
Angus Raine: I was doing lots of Zoom meetings around the country, but then once a month, I did a monthly broadcast through our intranet to everyone.
My job as a leader is to keep everyone focused and tell them it's actually not as bad as everyone thinks. I also said, "Do not listen to the media; listen to the experts because the media was really beating it up."
Just keep the faith and keep doing what you're doing. And we'll be over this before you know it. And that's exactly what happened.
REB: Which leads well into my next question, which is: What are you most proud of from 2020?
Angus Raine: Our resilience as a network. A lot of people really kept the faith.
Sure, there was a few hairy months, but now that's almost ancient history. COVID is almost behind us — touch wood!
REB: What are you expecting from the current market? People are calling it a boom. Is that what you're seeing?
Angus Raine: Well, it's funny. I mentioned we were doing quarterly regional meetings with all our principals around the country. This time last year, I was saying to my people and our PR fellow that what these so-called industry experts are predicting about the property market post -COVID is exactly opposite to what I'm hearing around the country from our principals on.
Our principals are down on the kerbside in the market and not sitting behind a laptop in a CBD somewhere.
Sure, there was a hiccup in some markets, but gosh, that's sprung back.
I've been around for 30-plus years. I've never seen a boom like this, because this is across the board.
It's absolutely everywhere. And there's a number of factors that can be attributed to the boom we're experiencing. But I think we've also forgotten that as an industry, we've had a low sales volume since 2016. So, what would that means to me in simple terms is that supply-demand bucket has just been filling, and filling, and filling, over those five to six years. And now all it takes is low interest rates, a lack of listings, unbelievable, unbelievable results in most markets to make people go "maybe now's the time to sell".
REB: Do you have any expectations of how long it could run this way?
Angus Raine: We're seeing there's going to be a lot of listings coming on, but we're older now and heading into winter, which is great because there's enormous pent-up demand. A lot of empty-nesters are selling. Also, our principals are telling us that there's a lot of landlords rebalancing their portfolio. Maybe it's sell one or two, for example.
I think this is going to be around for several years to come. There's no pressure on interest rates. I think, as a country, we have actually come out of COVID better than every other country in the world. I just wish the media would talk more about that. And of course, probably marketing is the backbone of the Australian economy. So, this is certainly interest rate-driven and this low interest rate environment will probably be around for probably at least five years to come.
REB: Where does Raine & Horne see the future of real estate heading?
Angus Raine: There's a lot of talk, and has been over the last five years, about disruptors. I think around the disruption question, there's a lot of smoke. There's not a lot of fire.
There's been one or two very, very publicly public fail attempts by international disruptors coming into the Australian market, which just doesn't work.
I think it's more and more using data. We're certainly doing deep dives into our data, analysing the data. And of course, we're first to market with an AI digital social media platform called Amplify.
REB: Data is driving a lot of the decision-making that you guys are making in Raine & Horne. What are the advantages of relying on that data?
Angus Raine: Salesmen tend to be emotional and to wear their emotions on their shirt sleeves. What data does is it takes the emotion [out of it].
With data you can say, well, hold on, you might think that something was successful, but it wasn't. And of course, the reverse: if there's a thousand of those other wasn't successful at all, we'll look in the back-end and say, what do you mean? You've got 15 appraisal requests as a result of that online campaign you did.
This isn't a Raine & Horne-specific comment. For the industry as a whole, we're not very good at looking up and seeing where the industry is going. Everyone's too busy looking down. When I say looking down, [I mean] getting the next listing, getting the next property management; as an industry, that is a real negative.
We've got to have people that are looking up and saying, well, where's the industry going in five to 10 years' time? What's that look like?
For a lot of our systems, it's all about taking the fluff out of an agent's conversation with the buyer and/or the seller, and using the data that all our systems have to sit down with the vendor and say, look, you've had 40,000 hits. We've had 300 people for three open homes. It takes out all the fluff and you're using real facts.
REB: What are the plans for the Raine & Horne business and network for the foreseeable future?
Angus Raine: We are on a big growth trajectory at the moment. We've got a great pipeline of officers joining us. We're actively looking at purchasing other networks, rival networks around Australia. So, we're certainly, you've got sort of a funding place that could, that we're actively out there door knocking competitors. Because there is a bit of a demographic shift, not just in principles, agency principles. It's also a bit of a demographic shift around the franchise or space also.
There's a great opportunity with concentrating on succession. We're getting younger, motivated leaders. And with that we're training the younger leaders — and we've got a program to do that — to nurture our future leaders.
It is a fantastic and rewarding industry, but sometimes, we reward the top salesman that's great at sales, but probably not so good at sort of leading and managing a team and leading a business, so that's what we're concentrating on.
ABOUT THE AUTHOR
---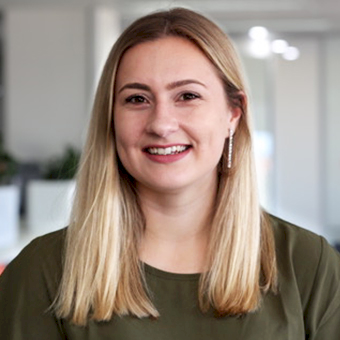 Grace is a journalist across Momentum property and investment brands. Grace joined Momentum Media in 2018, bringing with her a Bachelor of Laws and a Bachelor of Communication (Journalism) from the University of Newcastle. She's passionate about delivering easy to digest information and content relevant to her key audiences and stakeholders.