Face-to-face interactions have always been the bread and butter of real estate. But what does an entire real estate network do when in-person engagement becomes a public health hazard?
McGrath's head of franchise, Christopher Mourd, has revealed how the network maintained its strength in the midst of an "incredible unknown" in the early stages of the COVID-19 pandemic in 2020.
In conversation with REB, Mr Mourd revealed that daily Zoom calls with the whole network — all 103 offices — made a massive difference "in managing the energy" of McGrath's people.
"What we learnt very quickly is how to change communication method when you're actually online versus offline. There was really a huge shift in the way we do communicate and provide information," the head of franchise said, while also noting a need to get messages across to large numbers of people very clearly, and in a continuous manner.
The purpose of those daily Zoom calls wasn't always about selling houses — although they did sometimes provide education on how real estate agents could run COVID-safe inspections and open homes — rather, each daily session "was all about clarity".
Beginning by acknowledging the "incredible unknown", Mr Mourd said McGrath had to start thinking about how the business could weather the pandemic, while at the same time being careful not to overthink its response "so we could react and respond". 
He said: "It was about getting up and getting started with your day because most of our people were not used to being at home and certainly not used to being caged in.
"And so we did that for the whole 12 months. Every single morning. Every day. We wanted people to get out, get out of their PJs, get presented — and ready for effectively their working day."
He said the feedback from the Zoom meeting initiative was "amazing" — that it helped people "get through".
"We had families listening in, by the way. We had people overseas that weren't part of the McGrath network. We just said, whoever needs to be there, let them be there because this is something, we're all facing together," he said.
Every day, those Zoom calls featured Mr Mourd and the network's executive director, and founder, John McGrath. The pair brought in psychologists, coaches, agents and business owners at times — to provide guidance, support and advice to agents, property managers, administrative staff and business owners.
"The truth is, during that 12 months, our people — especially some younger people and property managers — got hospitalised during that time due to depression," he acknowledged.
"So, for us, working at improving mental health became a huge part early on, and became a mainstay of our conversations."
Over the COVID-19 period, Mr Mourd said that all of the McGrath principals and business owners "got very, very good about understanding that you need to connect with how people are feeling [and] understand that they all might be at different levels depending on their own circumstances".
Highlighting the situation in Melbourne, he acknowledged that a number of the brand's property managers were more affected than most: "We had young property managers — young females — living in a one-bedroom flat on their own, locked up.
"Some of our principals made an effort to make sure that those people were out when they had their two hours a day of exercise, to make sure they had some of that direct personal human interaction.
"We just wanted everyone to come out strong.
"It's been challenging for some, but I think certainly as a business, we came through very, very strongly and we are to some extent seeing the benefits of that work at this point in time."
With a "very strong, competitive cohort", the head of franchise said: "It's lovely to see our agents performing. We do have significant market share despite the fact that we only have 103 offices at the moment compared to other groups that might be 400 to 500."
With the brand's success comes plans for growth.
"We see ourselves doubling the number of offices that we have. That's an important goal for us," Mr Mourd revealed to REB.
Pointing to the business's future ability to fill out "quite a number" of markets across the eastern seaboard, he did contend that the network would mainly be constrained by its ability to maintain personal connections across all offices — a lesson passed down by Mr McGrath himself.
Mr Mourd reiterated that any scaling of the business will be done "in such a fashion that we retain that high-performance culture".
"We're not just going to add offices for the sake of it. You've got to be growth-minded to be part of us; otherwise, we have no interest in engaging," he explained.
"Then just, just being personal, having great relationships. That's all you have in life, really; that's the thing that [the] pandemic taught us."
Looking ahead, Mr Mourd acknowledged that everyone in the business, and the wider industry, is yearning for a return to face-to-face interaction.
"What we've all missed overarchingly is human interaction," he said.
"That's a huge part of who we are, and especially with our agents, they've got dynamic personalities."
Not only do agents want face-to-face time with their clients, they're also reaching out for engagement with each other. 
The head of franchise considered "a huge part of our high-performing culture is being part of that cohort and sharing".
"Our guys are all about helping each other to grow and develop, and they genuinely missed that face-to-face engagement," he continued.
"John built this business on the law of reciprocity. It's about supporting and helping each other; this is the common thread throughout our business.
"I've got to tell you, it was just heart-warming to see this ride throughout the previous 12 months. Even into this year, it just continues.
"All of our agents want to step up and help each other."
ABOUT THE AUTHOR
---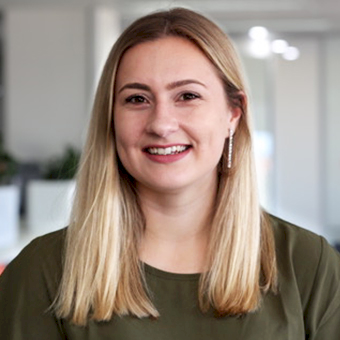 Grace is a journalist across Momentum property and investment brands. Grace joined Momentum Media in 2018, bringing with her a Bachelor of Laws and a Bachelor of Communication (Journalism) from the University of Newcastle. She's passionate about delivering easy to digest information and content relevant to her key audiences and stakeholders.