Letterbox drops are still one of the more popular ways for agents to market themselves — pipped only by social media posting as far as agent preferences go. But are they actually useful?
New research conducted by ActivePipe has found four in five Australian real estate agents create social media posts as a marketing tool — a whopping 80 per cent.
Even in 2021, where we've seen a huge switch to digital systems and processes, nearly the same number of agents indicated that they use letterbox flyers as a form of marketing — up at 76 per cent.
The findings come from the report, Digital Marketing in Real Estate 2021: Uncovering the Skill Gap, which found that only one in five agents actually possesses the skills required to achieve strong results from digital marketing strategies. 
Brand awareness was identified as a major reason for the use of social media, according to the report, while 88 per cent of the agents using it as a content marketing method also reported it as the best way for them to engage with their local community.
But what was interesting to note was that letterbox flyers were far more likely to be used by agents who said they did not have a "clear" marketing strategy.
Nearly nine in 10 agents (88 per cent) who reported no marketing strategy revealed that they used letterbox flyers.
This compared to just 52 per cent of agents with a clear marketing strategy who also reported use of letterbox drops.
According to ActivePipe, the data indicates that letterbox drops may not be the most effective use of an agent's time, especially if an agent wants to scale their listing and selling and become a top performer.
It found agents with a clear strategy "were more likely to have their digital marketing managed by their assistant or a member of the team and were less likely to outsource or do the work themselves".
"They were also more likely to use blogs, video and online portal listings than agents with no strategy and were less likely to use letterbox flyers," the report continued.
Following on from that, the report revealed that "45 per cent of those who have a clear strategy sell 37 or more properties a year, compared to only 18 per cent who are able to sell that volume of properties without a marketing strategy".
Below social media and letterbox drops, the third-ranked preference for content creation is online portal listings at 67 per cent.
Just over 60 per cent of agents also indicated a use of marketing reports for their potential customers and clients (61 per cent).
At the bottom end of the content marketing preference spectrum, just one in five agents — or 20 per cent — now focuses any of their time on newspaper ads.
While social media may be an easily accessible and popular form of marketing for real estate agents, the report also highlighted how top performers were more likely than low performers to use email marketing for lead generation and brand awareness.
They also saw greater benefits from email marketing in advertising properties.
ActivePipe also found top performers "saw more value in their own website, scoring consistently higher for the value of advertising properties on their own website, engaging with the local community and even staying in touch with past clients using their own sites".
ABOUT THE AUTHOR
---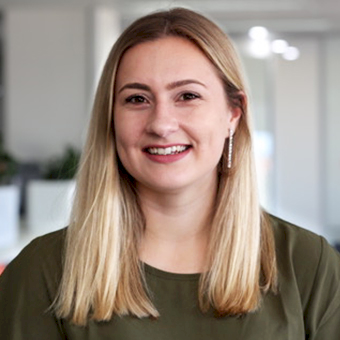 Grace is a journalist across Momentum property and investment brands. Grace joined Momentum Media in 2018, bringing with her a Bachelor of Laws and a Bachelor of Communication (Journalism) from the University of Newcastle. She's passionate about delivering easy to digest information and content relevant to her key audiences and stakeholders.