A new "strategic collaboration" between property listing platform Domain and Property Exchange Australia (PEXA) is looking to bridge the entirety of the property life cycle by bringing their data assets together.
According to a statement from the two proptech providers, the collaboration merges insights from "highly complementary segments of the property life cycle, from listing, search, research and property value tracking through to purchase, settlement and ownership".
Domain CEO Jason Pellegrino acknowledges that "the health of Australia's property market is a topic that generates immense interest to a wide range of Australians".
"This collaboration is the start of PEXA and Domain working closer together to unlock unique and powerful insights into Australia's property market that will benefit everyone with direct or indirect interest in property," Mr Pellegrino said.
According to the CEO, many of the current indices, such as auction clearance rates, "have significant limitations and are largely directional indicators".
He said: "There has long been an assumption that buyer search activity is correlated with actual property settlements, and for the first time, Domain and PEXA cannot only validate this correlation, but also establish an accurate leading indicator of housing activity."
PEXA's CEO, Glenn King, has also weighed in on the collaboration, noting that PEXA Insights has access to "a range of timely, authoritative national datasets that can deliver valuable property trend insights for policy decision-makers, industry and the wider community".
More than 80 per cent of all property transfer settlements in Australia are now handled on the PEXA platform.
Mr King said: "PEXA Insights has already published over 200 individual research reports to date and has established a team to build out our unique data platform.
"Working with partners like Domain, who share our belief in unlocking the value of property industry data, we are confident of creating valuable data insight products and services for our customers."
For Domain, the collaboration "represents one of the many purposeful opportunities" Domain is pursuing to extend its business beyond property listings.
Mr Pellegrino expressed that the group continues to invest "to set the foundations in place to advance our 'property data solutions' offering, building on the assets of APM and Pricefinder".
"This represents a significant market opportunity given the unique data and tailored product solutions that we could provide to a wider range of organisations," he said.
Domain and PEXA's data collaboration has already led to the release of its first report, called Closing the Loop on the Australian Property Journey, which focuses on Victoria and New South Wales.
A key finding from the data is that the Domain Buyer Demand Indicator (BDI), which tracks weekly demand for houses and units Australia-wide, can be used as a leading economic indicator to forecast settlement property activity.
It flagged that as the Domain BDI rises and falls, there is a lagged rise and fall of property settlement activity.
In NSW, a rise in the Domain BDI will lead to a rise in settlements eight weeks later.
In Victoria, a rise in the Domain BDI will lead to a settlement rise 11 weeks later.
The report said that the findings will enable banks and financial institutions to look to the Domain BDI "as a leading indicator of property settlement volumes across the market, and tailor product strategies and marketing campaigns accordingly".
It also argued that it will enable agents to better guide potential vendor expectations on settlement times, helping them to shape marketing strategies to reflect buyer demand activity changes.
ABOUT THE AUTHOR
---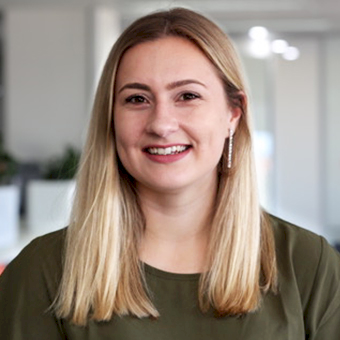 Grace is a journalist across Momentum property and investment brands. Grace joined Momentum Media in 2018, bringing with her a Bachelor of Laws and a Bachelor of Communication (Journalism) from the University of Newcastle. She's passionate about delivering easy to digest information and content relevant to her key audiences and stakeholders.