Think the best time of year to migrate your tech platforms is EOFY? It's not necessarily the case, according to a proptech sales executive.
Managed App's national sales executive, Matthew Wilson, has acknowledged that there's "almost a taboo" in real estate — no matter the platform or service — against moving your software at any time of the year other than the end of financial year (EOFY).
But from his perspective, it shouldn't be the case, given there are advantages to choosing to do so at a less busy time.
Most obviously, it's a resourcing thing.
"In any proptech company, they'll have a certain amount of staff that they've got allocated and dedicated to an implementation," Mr Wilson said.
Keep in mind, in order to do a migration from one piece of software or platform to another, "there is a whole bunch of steps and procedures and training that needs to be done", Mr Wilson flagged.
"Essentially, what you've got is an implementation team member that's holding your hand through that whole process," he said.
"So, if you've got, say, 15 agencies migrating the month before the end of financial year, and then you've got 15 migrating after — and then on end of financial year you've got 50 agencies — then essentially, time's going to be stretched."
The sales executive highlighted that when it's this busy, "things can get rushed, things can get missed — and I mean that on both ends".
He reiterated: "If you're looking at moving, say, the month before or the month after, or at any other time, you're not competing with so many agencies, which means you get more time with your implementation team member."
In addition, Mr Wilson noted that EOFY is often a busy time for businesses internally.
"You're having to finalise a few things for owners. You know it's not uncommon for an owner to call you up and go, 'Hey, property manager. I want you to fix my bathroom right now, because I can claim that back on taxes as a tax deduction.'
"So, adding the stress of migrating software, when I look at that, that's a con."
Is there a perfect time to take the plunge then?
Mr Wilson, a former property manager himself, said he knows "there's never, ever going to be a perfect time to migrate".
The executive said: "I know how busy it is, and it's almost a job where you can't plan in advance. Things can just happen."
Conceding that every real estate agent and every property manager is busy, he did offer up the following: "What I will say, however, [is] there's no better time than now for migration, because there's a lot of proptech out there that can remove a lot of the pain points that an agency has.
"If you're in a situation where you've gone, yep, this is the right piece of software for me, this removes a lot of my pain points and it ticks a lot of my boxes to help my business grow but I can't do it in the next three months because I'm busy, and then the three months after that, something else pops up, essentially you've missed out on a total of six months worth of efficiency and automation."
Those are potentially "things that could fix your business and potentially remove all those daily admins that are taking your time up now", Mr Wilson concluded.
ABOUT THE AUTHOR
---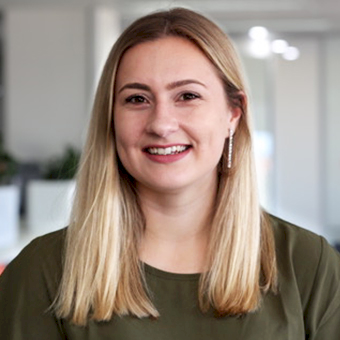 Grace is a journalist across Momentum property and investment brands. Grace joined Momentum Media in 2018, bringing with her a Bachelor of Laws and a Bachelor of Communication (Journalism) from the University of Newcastle. She's passionate about delivering easy to digest information and content relevant to her key audiences and stakeholders.