There needs to be a national approach to training and educating property managers around technology solutions, according to a chief customer officer.
Matt McGown, the chief customer officer of Consoler Cloud, has argued that "to create the successful agencies of tomorrow, we need to do things differently".
From his perspective, many of the property management software options currently available are only able to provide property managers with limited insight into the workings of their business — which do nothing to take "the pain out of property management".
"While we have seen a massive transition to cloud-based products, many of these solutions have done nothing more than replicate legacy software functions of the past," he said.
He argued that accessing powerful business insights, as well as understanding how they can inform business decisions, "is key to growing a successful property management business in the future".
He said: "New technology gives us the power to see beyond the day-to-day activities of our business and understand the impact these activities have on the profitability of our agencies. For example, would it be beneficial for your agency to understand which properties consume most of your time? What about matching that data point with those properties that are also generating low fee revenue for your business?
"Could you use that information to make better decisions?"
Mr McGown said the resounding answer from most agencies is, yes.
But he also flagged that technology can't be the only aspect that's factored in.
He expressed to REB: "I believe in a national approach to training and educating property managers to use this technology to deliver better outcomes for owners and tenants."
It's especially needed now that industry turnover — an already pressing problem that became even more prominent as a result of the pandemic — means many juniors are managing highly valuable assets without the support of systems and education.
In contrast, bank analysts who assess the value of those properties will have two or three degrees or qualifications.
It's why the chief customer officer is an advocate for both the improved education of property managers and the provision of high-level information assets, in a bid to "add value" to property managers and enable them to better harness business insights that can, in turn, inform their growth strategies.
According to Mr McGown, such education offerings "haven't been readily available to our industry before".
"While a great deal of focus has historically been given to compliance, and rightly so, we see the need to focus on technology and business fundamentals as key value drivers for our agencies to compete against the self-management technology apps of the future," he considered.
This is all why Console Cloud is behind a new push to create "next-level" education modules and upskill property managers through the development of an online nebula learning management system, which Mr McGown explains will promote courses and high-level information assets to property managers at no charge.
By educating early-experienced property managers, the chief customer officer believes "this can change the property game".
ABOUT THE AUTHOR
---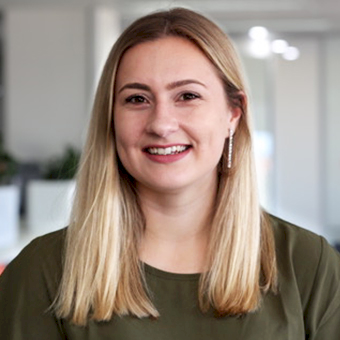 Grace is a journalist across Momentum property and investment brands. Grace joined Momentum Media in 2018, bringing with her a Bachelor of Laws and a Bachelor of Communication (Journalism) from the University of Newcastle. She's passionate about delivering easy to digest information and content relevant to her key audiences and stakeholders.