A network group's new service is aiming to streamline the open home process, leaning on a new willingness by Australians to share their contact details using their mobile phones.
Combined Franchise Services — the company behind Century 21 and Better Homes and Gardens Real Estate — is behind the new check-in service that it's calling an "industry first", and which will reportedly add further convenience to the open home process.
It adds to a previously available Open for Inspection (OFI) tool which already provided attendees with an ability to provide feedback on a property.
Frank Knez, the CEO of Combined Franchise Services, said the new QR code check-in follows the making of "a strong commitment to improve the efficiency across the networks we operate by leveraging technology".
Calling the QR code check-in "a great example of that", the CEO said there was a need to develop functionality that would benefit both agent and home buyers during the inspection process, especially with the impacts of COVID "still very evident".
According to a statement from Combined Franchise Services, the branded QR code "simplifies the collection of OFI attendee data" — particularly valuable with increasing numbers of attendees at open homes.  
It's also been noted that the QR system leverages the recent willingness of consumers to use their mobile phones to scan QR codes and provide their contact details, with QR codes gaining popularity throughout the pandemic, thanks to the need to reduce touchpoints.
The new service's integration with the existing OFI application automatically stores contact details in the CRM and matches attendees to existing records, with agents able to view details on the spot for better inspection engagement.
The Century 21 network has already taken on board the technology, with CEO James Bell stating that the feedback so far has been of "appreciation".
Highlighting the benefits for data collection, Mr Bell believes that with the large number of attendees being seen at open home inspections, "it was an ideal time to leverage this technology".
He has observed that 2021 "has seen numerous technology-based initiatives on the back of the recently built Open API that has been leveraged to link the proprietary business platforms used by C21, eSales, to the third-party applications like Realtair's Pitch and Sign products, RiTA by Aire, and Before You Bid.
"The integrations we have established with the third-party platforms used by our offices have helped increase the usage of digital tools across our network, particularly for prospecting and retention purposes," the Century 21 CEO concluded.
ABOUT THE AUTHOR
---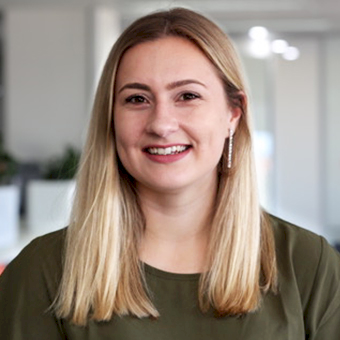 Grace is a journalist across Momentum property and investment brands. Grace joined Momentum Media in 2018, bringing with her a Bachelor of Laws and a Bachelor of Communication (Journalism) from the University of Newcastle. She's passionate about delivering easy to digest information and content relevant to her key audiences and stakeholders.