PropTech Group has revealed new plans to acquire a software business and grow market share, raising up to $17.5 million in order to do so.
An ASX announcement from the company revealed PropTech Group has plans to acquire Eagle Software, which it has described as "an innovative and modern real estate CRM, website and marketing solution provider".
Established in 2014, Eagle Software services more than 800 agency offices across Australia and New Zealand with listing management, CRM and website solutions.
According to the statement to the ASX, the acquisition of the business will further bolster PropTech Group's CRM capabilities and increase its estimated market share to approximately 38 per cent across Australia and New Zealand — from 31 per cent currently — while also improving cost synergies, thanks to upsell and cross-sell opportunities.
The deal will be done on a "cash and debt-free basis for $7.5 million in upfront consideration (cash and scrip) and up to an additional $7.5 million earn-out based on performance against growth hurdles assessed over the period to May 2022".
To fund the purchase, PropTech Group will be fundraising through an institutional placement of ~$7.1 million and a 1 for 8.57 accelerated non-renounceable entitlement offer of up to ~$10.4 million, together totalling up to $17.5 million.
It's been reported that the institutional component of the entitlement offer (totalling ~$6.0 million) is fully underwritten.
Commenting on the announcement, PropTech Group's CEO and managing director, Joe Hanna, said they are "excited to welcome Eagle Software to the PropTech Group Family", with the acquisition said to align with the company's growth strategy.
"Together, we will be one of the leading real estate CRM companies in the Australian and New Zealand market, providing our clients with better functionality, more innovation and, most importantly, better service and results," Mr Hanna said.
He considers the Eagle Software acquisition as "an exciting opportunity for PropTech Group and delivers on our growth strategy", explaining that "Eagle Software is well aligned with VaultRE, yet focuses on independent, boutique and small multi-office real estate agencies, enabling scaled entry into this sector of the market".
"The acquisition solidifies our market position as a major player in Australia and New Zealand, with Eagle Software adding over 800 agencies to our ecosystem. This increased scale provides opportunity for further value creation through synergies and further investment in our brand and customer experience," the CEO outlined.
ABOUT THE AUTHOR
---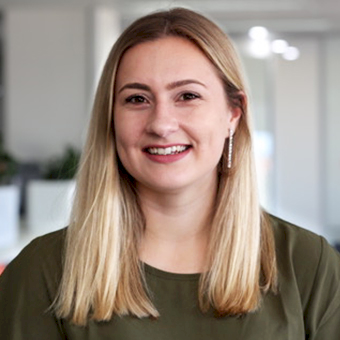 Grace is a journalist across Momentum property and investment brands. Grace joined Momentum Media in 2018, bringing with her a Bachelor of Laws and a Bachelor of Communication (Journalism) from the University of Newcastle. She's passionate about delivering easy to digest information and content relevant to her key audiences and stakeholders.