New legislation that will enable 100 per cent electronic lodgement of land transactions in New South Wales will kick in on 11 October 2021.
It's part of a state government plan to "transition conveyancing into the digital age" and move away from paper-based processes.
A statement from NSW Government Customer Service revealed that the new legislation contained within the Real Property Amendment (Certificates of Title) Act 2021 makes several amendments — one of which allows for the abolition of certificates of title.
The Registrar General, Jeremy Cox, has announced the abolition date for paper certificates of title from 11 October 2021, with the act's implementation of the legislation on the same day allowing the government "to close the last of the remaining paper lodgement channels so that all transactions requiring registration must be done via eConveyancing.
Already, eConveyancing accounts for nearly 95 per cent of all conveyancing transactions being settled and lodged in the state, it was reported.
Mr Cox has hailed the five years of work and industry partnerships as making the move to digital possible.
He said: "We are very grateful to the many industry representatives for their time and expertise."
A stakeholder consultation group assisting with the reform comprised of the Law Society of NSW, the Australian Institute of Conveyancers NSW, the Australian Banking Association and representatives from Australian banks, NSW Land Registry Services, PEXA and Sympli.
"NSW is retiring redundant paper processes that have existed for over 150 years and embracing a digital future which is faster, more efficient and more accurate," Mr Cox continued.
"This is a big moment for all NSW landowners, as a more efficient and secure land title system will generate greater efficiencies in the property and financial sector and support NSW's economy"
The NSW government has hailed the abolishment of certificates of title as removing the administrative burden for people to manage and locate it in an environment "where all transactions are done electronically".
At present, around four and a half thousand applications for a replacement of a certificate of title are received by the government each year, at a cost of approximately $150 each.
With certificates of title to go by the wayside, the government has reported that the Torrens Title Register "will continue to be the single source of truth as to the ownership of a person's home".
ABOUT THE AUTHOR
---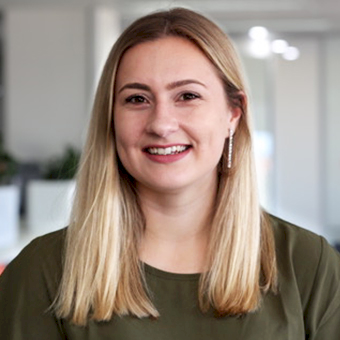 Grace is a journalist across Momentum property and investment brands. Grace joined Momentum Media in 2018, bringing with her a Bachelor of Laws and a Bachelor of Communication (Journalism) from the University of Newcastle. She's passionate about delivering easy to digest information and content relevant to her key audiences and stakeholders.