Agents would be well placed to put some serious thought into the kinds of emails they're sending out to their database, according to a new report.
The Trust Report: What consumers want from real estate agents is a new report from ActivePipe that has examined factors influencing how consumers choose a real estate agent, and what drives continued loyalty.
One big finding from the report was the existence of the "permission promise" — the relationship that begins when a potential client provides an agent with their email address.
According to the report's author, Kylie Davis, "buyers and sellers provide their email address and opt in to receive updates from agents because they see it as a low-risk way to assess whether the agent will be valuable to them".
According to property owners, buyers and sellers, there is definitely value to be found in providing agents with the ability to send them emails, "but agents need to honour that permission".
"The permission promise is where agents live up to the expectations of the recipient by providing information that delivers ongoing value. When this permission promise is fulfilled, buyers and sellers will remain on the agent's email list for long periods and are more likely to give that agent their business because they feel that the agent has earned their trust," Ms Davis highlighted.
In the report, it was noted that email is an important step in the communication hierarchy, and in many instances is preferable to a phone call.
But emails that are generic, poorly targeted, irrelevant or too frequent can breach the permission promise.
The findings illustrated the idea that buyers and sellers alike "expect to receive exclusive information — in the form of property prices, advice or exclusive/early access to new properties that hit the market".
Ms Davis warned that when the above demands are not met, erosion of trust can result in potential clients unsubscribing and refusing to consider the agent when the time comes for them to sell.
The report also found that maintaining contact with past clients plays a big role in developing loyalty: more than six in 10 clients (61 per cent) prefer to use the same agent again, while almost one-third of buyers and sellers (27.3 per cent) had changed agents simply because they couldn't remember who their last agent was.
"Over 10 per cent of agents lost repeat business because they simply did not stay in touch with their past clients," flagged ActivePipe CEO Ash Farrugia.
"That's a significant amount of business to throw away."
Although emphasising emails as an important way for agents to stay in touch with potential clients — and in many ways preferable to other forms of contact — the report did concede that not all emails are created equally.
Here are some of the strategies that do work:
Timely and relevant reminders for open homes or auctions that match preferences
Market performance information where there is trust between sender and receiver
Localised sold reports
New listings where an individual's preferences are taken into consideration
Targeted property journey-related content
Here are some of the strategies the report perceived as less than ideal:
Controversial subject lines
Poorly framed messaging that is not personalised
Here are some of the ways agents can better ensure they are crafting appropriate emails:
Include a number of listing photos
Not including many listing photos gives the impression the agent is lazy. Listing photos should also be of high quality, or risk being ignored.
Don't send more than one to two emails over the course of a week
More than this feels "intrusive".
Demonstrate value in the body
According to the report, requiring the reader to click links without first demonstrating value is a turn-off for potential clients. Big blocks of generic text will also be ignored.
Ensure market data is up to date
Incorrect or old market data frustrates readers.
Have consistency in your design
The report revealed that use of inconsistent design lowers perception of the entire brand. Make sure it is eye-catching for your potential client.
ABOUT THE AUTHOR
---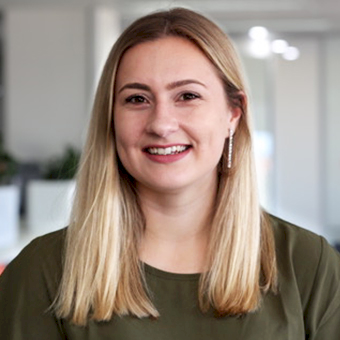 Grace is a journalist across Momentum property and investment brands. Grace joined Momentum Media in 2018, bringing with her a Bachelor of Laws and a Bachelor of Communication (Journalism) from the University of Newcastle. She's passionate about delivering easy to digest information and content relevant to her key audiences and stakeholders.