COVID-19 lockdowns should no longer present major inconveniences for agents and property managers, according to a property management platform executive.
In conversation with REB, the national sales executive at Managed App, Matthew Wilson, has acknowledged that, in the early stages of 2020 when COVID officially hit, there was understandably "this mass panic and mass standstill in real estate".
But that wasn't the case for long.
Mr Wilson has acknowledged just how quickly the profession pivoted and adapted to changed conditions, and with lockdowns still being announced with very limited notice, "instead of becoming a mass panic like it would be in retail work, in hospitality, it's almost become this minor inconvenience now".
Commending the actions of everyone working across the real estate space, he has observed that "everyone has really moved very quickly and very agilely into these remote pods and hubs".
"You're going in and out of lockdown all the time now, and agencies have really adapted to that really well when it's almost just like you wake up in the morning and it's just part of life now. It's not a major inconvenience," he said.
Even with so much upheaval, Mr Wilson has still noticed some lag, leading him to warn that "if COVID is a major threat to your operation, you're already behind the eight ball".
Mr Wilson said just last week he had a potential client whose trust accountant was stuck in a Sydney hotspot.
"She physically could not travel to his office, and he physically could not transact in real estate anymore," he said.
This meant the business owner did not have a trust accountant to do his daily receipting, which meant that his business was effectively stuck in a standstill.
Had that owner had something in place to negate such a potential situation prior to the latest restrictions, Mr Wilson said "he would still be able to operate".
"And coming back to that tagline, COVID would have just been a mild inconvenience for him rather than a major catastrophe of feeling physically not being able to transact funds," he continued.
With COVID, at this stage, "not going anywhere", Mr Wilson said business owners, sales agents and property managers alike must now accept "it's a part of our life".
"It is what it is."
And with lockdowns a very real possibility, the national sales manager would advise members of the profession who aren't yet up to speed — or dealing with lockdowns — to ensure they've got their tech stack in order.
Urging business operators to reflect on whether COVID could create "a major meltdown to your day-to-day operation rather than a minor inconvenience", he'd instruct those who answer "yes" to start looking at a system audit.
Conceding the pandemic is "not going anywhere for a while", Mr Wilson warned "there's still a lot out there that haven't fully got their tech stack in order for COVID". 
ABOUT THE AUTHOR
---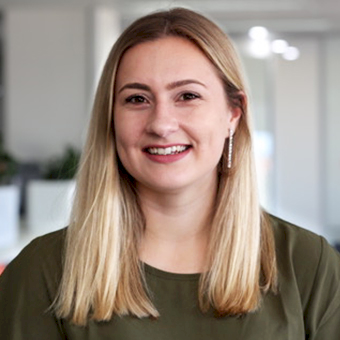 Grace is a journalist across Momentum property and investment brands. Grace joined Momentum Media in 2018, bringing with her a Bachelor of Laws and a Bachelor of Communication (Journalism) from the University of Newcastle. She's passionate about delivering easy to digest information and content relevant to her key audiences and stakeholders.