After achieving success on the east coast, a digital due diligence marketplace is now making some big domestic moves as it begins to eye off international markets.
Before You Bid, the open marketplace for building, strata and pest reports, has achieved rapid growth in the New South Wales, Queensland and Victorian markets since the onset of COVID-19.
Now servicing more than 1,300 real estate offices on the east coast, Before You Bid has now announced its expansion across Western Australia, South Australia and the Northern Territory to service growing demand.
In conversation with REB, CEO Rhys Rogers acknowledged that the business is "extremely lucky" to be in an industry that the government wanted to keep moving through COVID-19.
Before You Bid has reported a 123 per cent increase in demand over the past 12 months, having sold 55,000 reports across three states.
Now, with inbound agent demand coming from across the country, bringing on new team members and taking on that national expansion was a natural outcome, according to the CEO.
That plan for national expansion came sooner than he would have expected pre-COVID, he admitted, but he has credited the addition of Jon McConkey to the team as speeding up their appetite for growth.
"Having taken a look at the business and seeing where we can and cannot operate, [Mr McConkey] is quite eager to get us nationally as quickly as possible because there is that demand there from agents," the CEO said.
Calling it "a really exciting time for all our team", Mr Rogers outlined that Before You Bid has already established a BDM team to service the expansion.
"With six years of feedback and development, we are excited to extend this full solution to every agent across the country," Mr Rogers said.
So far, Mr Rogers said the feedback from the public in the new markets has been positive.
The CEO acknowledges that everyone sees the building and pest inspection space as an area of real estate that had been "put in the 'too hard' basket for a long period of time".
He said: "I can't tell you how many times people have said — when I told them what we do — 'Oh, I had that idea 20 years ago'.
"But no one ever did anything about it."
Highlighting that while having an idea, and executing it, can be quite different things, Mr Rogers does consider that, in this case, it's somewhat true — and stated that Before You Bid's concept is "not the most complicated idea".
"It's just quite a tricky process to automate and to make it efficient so that the buyers and sellers are both getting a benefit from it. We've built that out and do have a lot of technology that goes along with it to make sure that's the case," he continued.
Now that Before You Bid is building its presence across the country, Mr Rogers hinted that customer demand has already led the business to look internationally.
It's already looking at plans to enter two overseas markets, with initial probes having come back "really positively".
"Once travel gets somewhat normalised, we'll definitely launch in one market — pretty much straight away," the CEO said.
For the other, they'll wait another six months or so, which the CEO indicated as giving them enough time to take on learnings from that initial launch.
ABOUT THE AUTHOR
---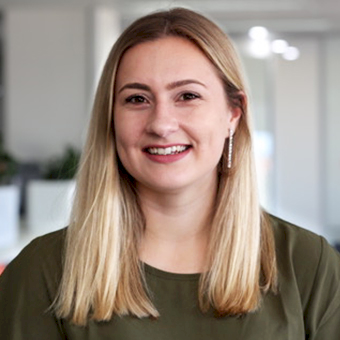 Grace is a journalist across Momentum property and investment brands. Grace joined Momentum Media in 2018, bringing with her a Bachelor of Laws and a Bachelor of Communication (Journalism) from the University of Newcastle. She's passionate about delivering easy to digest information and content relevant to her key audiences and stakeholders.