Consumers are twice as likely to prefer texting to any other method of communication, and that has big implications for small businesses, according to new research.
Podium has looked into the evolution of customer communication for a new report: 2021 Local Business Messaging Trends.
Conducting a survey of Australian consumers as part of its research, it found text messages to be the preferred communication channel of all age groups – including those aged over 60.
This is despite a majority of consumers still interacting with businesses either by phone call or email.
According to the report, this is "only because they think that's how local businesses are set up to interact".
"Nearly 66 per cent actually think being able to text businesses would significantly increase convenience," it highlighted.
In fact, the report revealed that four in 10 customers would be "likely" or "very likely" to switch to a different business if it offered text messaging as a form of communication.
With people naturally gravitating towards key components of convenience, speed, and personalisation, Podium reported that "messaging has become the inevitable next step when it comes to connecting with your customers".
Only 12 per cent of Australian local businesses are using text as a marketing tool – despite Podium's argument that text messaging offers a 98 per cent same-day open rate with consumers.
In contrast, the report states that email commands an average open rate of 18 per cent, while click-through offers up an open rate of just 2.6 per cent.
Text also provides local businesses with a 209 per cent higher response rate than phone calls, email, or Facebook, according to Podium.
This is because "texting is intimate".
The report explained that compared to email inboxes, text message inboxes are "filled with much closer relationships".
"Smartphone users have come to associate their text message inbox with friends, family, and strong personal connections – an association email no longer has.
"This means that, as a local business, you have an incredible opportunity to create strong, personal, lasting relationships with your customers through text – even when you're sharing promotions or business updates." 
ABOUT THE AUTHOR
---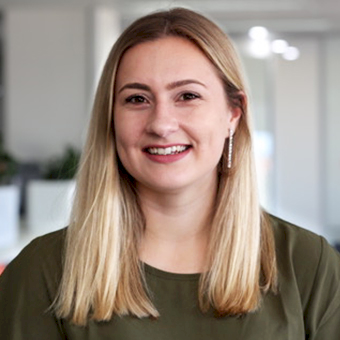 Grace is a journalist across Momentum property and investment brands. Grace joined Momentum Media in 2018, bringing with her a Bachelor of Laws and a Bachelor of Communication (Journalism) from the University of Newcastle. She's passionate about delivering easy to digest information and content relevant to her key audiences and stakeholders.