A recent ministerial roundtable has provided the e-conveyancing sector with certainty – providing key dates for the implementation of a secure national interoperability regime.
Electronic conveyancing offering Sympli has welcomed the "positive outcomes" of the recent ministerial roundtable on interoperability in the e-conveyancing industry – which is set to drive increased competition in the sector.
In a subsequent ministerial directions statement, a number of key dates for the implementation of a secure national interoperability regime were revealed.
In February of next year, NSW will introduce changes to the national law into State Parliament.
By quarter three of 2022, they will commence with "Day 1 transaction", which will be a limited scope refinance not available to the general market.
In mid-2023, all interoperable transactions are expected to be functional and will roll out across jurisdictions from that point on.
Sympli said the timeline "represents a landmark decision and is the strongest commitment to competition in the e-conveyancing industry that has been made to-date".
"It is an important endorsement of the fact that the government and regulator recognise that interoperability can be implemented safely and securely using mature technology and that complexities can be readily managed through co-operation."
According to the e-conveyancer, "without interoperability, there is no true competition in this market, and customers deserve the opportunity to make a choice when it comes to e-conveyancing".
It further explained that a mandated and enforceable implementation plan that has interoperability safely completed nationally would ensure that the industry, and its stakeholders, are set up for long-term success. 
According to Sympli CEO Philip Joyce, "the benefits to customers and to industry are too great to allow any further delay, and this timeline ensures that competition is coming. I thank and acknowledge the hard work that has been done by key industry stakeholders to implement this vital timeline".
He argues that "the incumbent's speculation about interoperability risks is both unspecified and misplaced".
"In fact, competition mitigates the biggest risk in the industry today – reliance on one provider. Every day of delay of full interoperability has a very real cost to consumers and businesses. Every day of delay perpetuates the dependency on one single provider of critical infrastructure and ultimately its customers that bear the cost of the delay," he outlined.
Further flagging that interoperability also brings with it infrastructure resiliency, Mr Joyce noted, "as we've seen in recent months, having only one network in the sector makes the whole system vulnerable if that one network fails".
"Momentum to achieve the new mandated timeline will require co-operation from all stakeholders and a particular focus on managing risk and security. Through the combined experience and technical capability of the organisations involved, we know it can be achieved, and we look forward to this being reflected in the regulation and legislation in time." 
ABOUT THE AUTHOR
---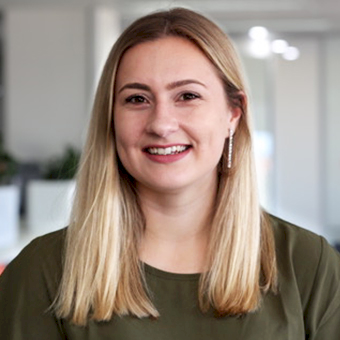 Grace is a journalist across Momentum property and investment brands. Grace joined Momentum Media in 2018, bringing with her a Bachelor of Laws and a Bachelor of Communication (Journalism) from the University of Newcastle. She's passionate about delivering easy to digest information and content relevant to her key audiences and stakeholders.