As it looks to expand its technological solutions offering, CoreLogic has revealed its acquisition of a Brisbane-based proptech firm.
As of 19 November 2021, the research group has taken on AiRE – the business behind lead generation and nurturing assistant RiTA.
According to CoreLogic, RiTA will be "a complementary solution in CoreLogic's growing suite of offerings to the real estate industry which include its new lead generation tools and digital proposal solutions", as well as RP Data.
CoreLogic International chief executive officer Lisa Claes has highlighted RiTA's recent growth – and its use by more than 4,000 agents across Australia and New Zealand as evidence the proptech provider has resonated strongly.
She commented that "the acquisition of AiRE aligns with CoreLogic's vision of helping our real estate partners identify and leverage actionable leads while at the same time streamlining business performance through data, technology and the advanced capabilities of machine learning and AI."
She said while many agents do appreciate the intrinsic value of their CRM data, she said they "may have struggled to fully commercialise and maximise its full potential".
"Timeliness is paramount for agents to maintain contact with clients, and this solution will ensure they remain front of mind.
"Along with the clear benefits to CoreLogic and its clients, AiRE will now be powered by the most extensive property data universe across Australia and New Zealand, delivering a unique suite of property and market insights for consumers, and property level triggers and events, to continually improve the model's AI performance," the CEO continued.
CoreLogic executive for product, data and analytics Tim Jenner has highlighted that the research house would continue to make "significant investments in its core real estate offerings, and bringing new technology such as RiTA into our solutions toolkit adds significant value to agents who want smart ways to elevate their business".
AiRE founder and CEO Ian Campbell has indicated that synergies between the two companies meant it made sense to move into the CoreLogic brand.
He said: "This merger means our clients now have access to the industry's most comprehensive data which will catapult RiTA's capability to new levels.
"CoreLogic's significant operations in the UK, a large market with a similar structure to Australia and New Zealand, will also present opportunities to expand our reach and enhance RiTA's functionality. CoreLogic will also provide a significant boost in support resources, which will further enhance our clients' experience and allow us to accelerate the growth of our award-winning technology."
While the acquisition will bring AiRE under CoreLogic, Mr Campbell and Sarah Bell, as well as the wider AiRE leadership team, will continue to lead the business under CoreLogic.
Mr Campbell said the proptech is "excited about our future and leveraging CoreLogic's immense skillset and data. For our existing team, this gives us extra support, additional sales opportunities and access to learning and industry mentors that we're very eager to take advantage of".
ABOUT THE AUTHOR
---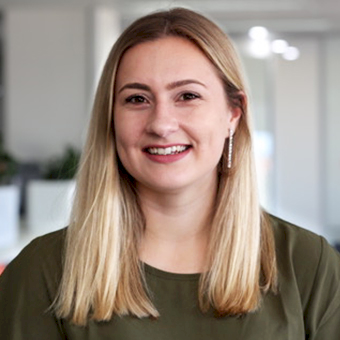 Grace is a journalist across Momentum property and investment brands. Grace joined Momentum Media in 2018, bringing with her a Bachelor of Laws and a Bachelor of Communication (Journalism) from the University of Newcastle. She's passionate about delivering easy to digest information and content relevant to her key audiences and stakeholders.