Despite easing lockdowns and a return to normality, an industry heavyweight believes virtual inspections should remain an integral part of any agent or property manager's service toolkit.
David Choi, the chief commercial officer at Propic, has reflected on the findings of a pre-COVID-19 Time in Motion study that found more than 20 per cent of property managers' time was taken up by routine inspections, final inspections, and travel to and from such inspections.
He argued: "If we want to stop the burn-out among property managers, real estate business owners must look at how readily available property technology can help make a wedge in that 20 per cent of time they spend on inspections."
That research is compounded by Domain findings from August 2021, which showed an 18 per cent rise in demand for virtual home inspections – highlighting the adaptability of consumers with regards to technology. While this demand spike was a lockdown response, Propic does not see virtual inspections and lockdowns as mutually exclusive.
According to Propic, agencies are "missing an enormous opportunity to reduce the load on property managers' time while meeting growing demand by eco-conscious, modern renters and buyers for a more automated, digital experience".
While acknowledging that some people will always want to complete an in-person inspection, Mr Choi has flagged early data as suggesting in-person viewings are only attracting engaged people at the point of actively considering making an offer, or being ready to move, when this is supported by the availability of virtual inspections and conversational AI tools at the inquiry phase.
"Trends we're seeing in North America suggest 'tyre kickers' are inspecting properties virtually, and then only physically inspecting once a buyer is ready to sign. So, the numbers game for real estate agents reporting to vendors or landlords becomes even less about quantity of visitors to a physical site, and more about quality," he said.
The chief commercial officer understands that the thought of buying or renting a property without first stepping inside was an inconceivable thought for many pre-COVID-19 – but with lockdowns becoming an almost-regular occurrence, he noted that the tide shifted.
"We need to sandbag the shore, so it doesn't go back and wipe out the advances made in discovering the positives of virtual inspections," he said.
According to him, while physical inspections can provide agents and vendors with a sense of momentum and demand, virtual inspections "put people first".
As well as being more COVID-safe, Mr Choi and Propic see virtual inspections as able to provide better time efficiency, less environmental impact, and improved consideration from potential tenants or buyers as properties are less likely to "blur into one".
"Modern buyers and tenants are digitally literate, time poor, and eco-conscious, so virtual inspections better meet their needs. At the same time, property managers are tasked with managing ever larger portfolios. So, putting AI to work for them means they can increase their focus on value-adding tasks like building relationships with landlords and tenants," Mr Choi offered.
"The technology exists and has proven itself able to virtually attract new buyers and tenants, while saving time, money and significant stress."
He believes the time is now to take on the advantages that virtual options can provide.
"As we emerge from lockdown into a uniquely tight and competitive property market, it's time to capitalise on all the advantages of virtual home inspections paired with the likes of conversational AI to answer inquiries whenever and wherever people are thinking about their next move," he concluded.
ABOUT THE AUTHOR
---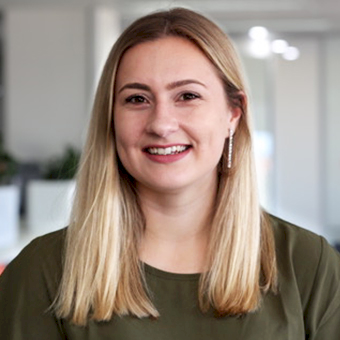 Grace is a journalist across Momentum property and investment brands. Grace joined Momentum Media in 2018, bringing with her a Bachelor of Laws and a Bachelor of Communication (Journalism) from the University of Newcastle. She's passionate about delivering easy to digest information and content relevant to her key audiences and stakeholders.