While property managers and agents of the future will need to be savvier, they're not at risk of losing their jobs to technology, a software director has advised.
In conversation with REB, Steven Carulli, the co-founder and non-executive director of commercial property management provider Cirrus8 Software, has said that despite the coming decade bringing with it more change in the space than has been seen in the past two decades, "machines can only do so much".
While acknowledging their being good tools, he emphasised just how much value the human piece can provide – in buying, selling, and property management.
"Real estate agents generally add the value of their commission in terms of being able to get the vendor a better price than they would have got if they tried to sell it themselves," he expressed.
"The same is true in property management, that intermediary piece where perhaps they negotiate a better lease deal than the owner would've been able to do."
For him, that's where the future lies.
"This idea that in 10 years, everyone's out of a job and there'll be some robot doing that, I don't think that's the case."
From the co-founder's perspective, the real estate sector has remained "pretty static" for the past three decades.
"This propensity to embrace innovation and technology is really starting to get some momentum now," he reflected.
In the commercial property management space, at least, it's also requiring a new level of education.
"It's interesting at the moment, because all the principals around the country I'm talking to, are finding it tough to find qualified staff," he said.
Highlighting good communication skills as a crucial requirement, Mr Carulli said that "nowadays, I think that the necessity [is] to have a uni education; a uni degree."
"I think in the old days, people used to bump through, because it was just collecting the rent … If you understood how to run the system in the office, you could do your job."
Now, he believes it requires "more multi-faceted skill".
Acknowledging that property management has never been an easy gig, he said the future of the profession is "going to require a better quality of candidate to do well in it".
"Discerning landlords will start to demand a greater level of [service] ... And I don't want to make it sound too highfalutin, but the idea that you had someone that wasn't that bright doing the job, it ain't going to cut it.
"Landlords are going to become more discerning and say, 'I need someone that's really proactive, that's across changing trends, that's in touch with what's happening technologically'," he opined.
"Being in front of this is more necessary today than perhaps it used to be."
He argued that "right across the board, there will become an increasing necessity for people, one, to be better educated, two, probably more tech savvy, three, more emotionally intelligent in terms of their ability to interact with tenants and [landlords].
"Then there's all the legislation too, governments keep bringing in additional legislation, and if you're not across even basic contract law, you can get yourself into a bit of trouble.
"It's really evolved. I'm not saying it's rocket science stuff, but it's certainly a more sophisticated requirement than it was maybe 20, 25 years ago." 
ABOUT THE AUTHOR
---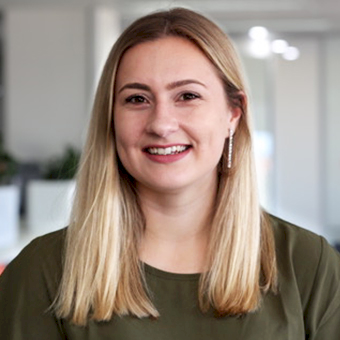 Grace is a journalist across Momentum property and investment brands. Grace joined Momentum Media in 2018, bringing with her a Bachelor of Laws and a Bachelor of Communication (Journalism) from the University of Newcastle. She's passionate about delivering easy to digest information and content relevant to her key audiences and stakeholders.