Xceed Real Estate was recently named as one of Australia's "Most Loved Local Businesses" – and it has technology, customer relationships, and company culture to thank.  
The Western Australian business was one of just eight businesses to make the list, which also included fellow real estate business City Realty in South Australia.
"Australia's Most Loved Local Businesses" is a new initiative from Podium and the Council of Small Businesses Organisations Australia (COSBOA), which looks to recognise and celebrate "some of the businesses that make up our vibrant community", according to Podium country manager, Australia, Dave Schiene.
Winners were identified from an initial list of over 3,000 businesses and analysed based on the quality and quantity of their Google reviews and selected by Podium, COSBOA and their customers.
"These eight businesses have earned the love and trust of their customers, as seen and measured in their online reviews," said Mr Schiene.
"These reviews offer more than just support from their customers. Reviews also play a huge role in local business success, with more Australians than ever before being influenced by online reviews."
Acknowledging the unprecedented challenges facing Australia's local businesses over the last 18 months, the country manager added that "in spite of that, they've innovated, adapted and continued to provide essential products and services to the customers who love them". 
As well as making the top eight, Xceed Real Estate was one of just three businesses to be awarded COSBOA commended status, which was due to "the warmth of their service and their philanthropy".
An independent property management agency operating in Perth, Exceed's managing director Ray Ellis sees their customers as "our reason to go to work every day".
"In property management, the relationships are often for many years, so we build very strong relationships," he said.
As noted by Podium, the team behind Xceed Real Estate "takes pride in everything it does, but particularly so in innovating and finding new and improved ways to enhance its service".
And with the disruption created by the pandemic, the business decided it was time to take innovation and convenience "to another level".
"During the pandemic, we were unable to physically inspect rental properties," Mr Ellis reflected.
"We adapted our processes internally to develop a DIY inspection template and video verification process to ensure we were still able to digitally inspect the property," he began.
"We're creative for our landlords and tenants.
"Through the use of evolving, innovative technology and consistent in-depth staff training and coaching, we provide exceptional professional service, giving clients peace of mind."
Even with so much focus on technology, Mr Ellis said it could not be the first priority of a real estate business.
He advised: "Invest in your staff and company culture as first priority, ensuring that you don't neglect systems and technology.
"You can have the best processes and technology, but if you do not have the right staff and attitudes, it will not work.
"Similarly, if you have the best people and attitudes but do not invest the time, energy and money into systems and technology, then it will not work either.
"Our staff are everything."
ABOUT THE AUTHOR
---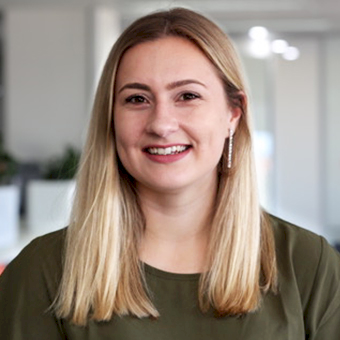 Grace is a journalist across Momentum property and investment brands. Grace joined Momentum Media in 2018, bringing with her a Bachelor of Laws and a Bachelor of Communication (Journalism) from the University of Newcastle. She's passionate about delivering easy to digest information and content relevant to her key audiences and stakeholders.