Consistency is key if you are serious about being a content creator and using digital media as part of your strategy in business, said Tom Panos.
Speaking on the final episode of Real Estate Exposed for 2021, the founder of Real Estate Gym and REB's head coach and trainer said, "what you want to do is something without fail every week".
"Just like the news, just like the four o'clock footy game on a Sunday on Channel 9, right?"

Ahead of 2022, he urged every real estate agent to create a "video update" piece of content every week – and give the marketplace a view of "what's happening in my life and how what's happening in my life affects their life".

Of course, the real estate coach has advised against giving a blow-by-blow account of your day-to-day life.

Instead, he instructed: "You want to sit there and say, 'Hey, this is what's happening in the marketplace. This is what it means. This is what I've been doing in the marketplace'."
Mr Panos sees it as "a great way to keep in touch with your database of a thousand people with half an hour, an hour of content".

And when done consistently, "it becomes predictable, it becomes repeatable, and people expect it".
"Even if your schedule's busy, even if you don't feel like doing it, even if you are unwell, you should make every effort possible," he continued – flagging that there are functions that provide a livestream effect if something does come up that will prevent you from delivering your content live.

He sees content delivered with regularity as a prime example of offering value – enabling agents to "give, give, give, give, before you ask to take".

REB executive editor Phil Tarrant seconded that notion, acknowledging content streaming as "a great way to give".

From his perspective, "it builds a lot of trust and loyalty and predictability, helps you build a relationship on mass and at scale through investing only one part of your time".

You can listen to the full conversation between Tom Panos and Phil Tarrant here.
ABOUT THE AUTHOR
---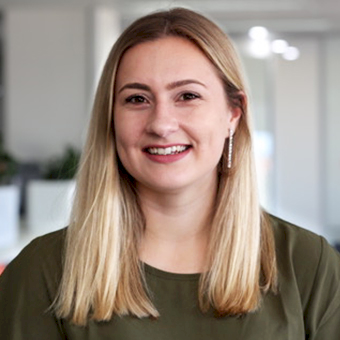 Grace is a journalist across Momentum property and investment brands. Grace joined Momentum Media in 2018, bringing with her a Bachelor of Laws and a Bachelor of Communication (Journalism) from the University of Newcastle. She's passionate about delivering easy to digest information and content relevant to her key audiences and stakeholders.