A nationwide network is launching a new vendor portal this month, known simply as "The Property Hub".
After 15 months of development, @realty is launching the platform – and according to chief executive James Taylor, it's being heralded as "the next phase of the evolution of our service offering".
"We want to make the real estate selling experience as seamless and efficient as possible for agents and clients," he said.
Adding that 2022 is the right time to launch The Property Hub, which will coincide with @realty's eighth birthday, the CEO is calling the technology a "game changer".
"Gone are the days of creating manual reports," he forecast, explaining how @realty and OASIS agents will be able to invite their clients to view their listing and the market's response in real-time using the portal.
"There is no need for agents to manually create weekly reports because their clients will already be able to see key metrics such as website listing property views, phone inquiries, and inspections/open home groups."
Mr Taylor said the hub would "bring the reporting process firmly into the 21st century", with agents also able [to] communicate with clients through the hub – whether that be to answer questions or provide comments about the campaign.
"Agents would far rather spend that time speaking to leads and getting the best sale price possible for their clients," he said.
The tech announcement comes off the back of a "highly successful 2021" for the group – which reported $2.8 billion in property sales and a 66 per cent jump on the year prior.
ABOUT THE AUTHOR
---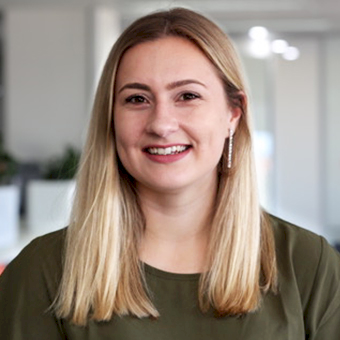 Grace is a journalist across Momentum property and investment brands. Grace joined Momentum Media in 2018, bringing with her a Bachelor of Laws and a Bachelor of Communication (Journalism) from the University of Newcastle. She's passionate about delivering easy to digest information and content relevant to her key audiences and stakeholders.