The global proptech brand has revealed Mark Cohen will be joining the business' APAC operations as vice-president of product.
Mr Cohen will be tasked with "driving innovation and integration for MRI's best-in-class suite of solutions to the advantage of commercial and residential property leaders in the fast-growing Asia Pacific region", according to a statement revealing his appointment.
He joins MRI Software from Wilbur, where he was divisional chief executive. Before that, he spent five years as chief technology officer for Domain Group.
He's been lauded by MRI Software managing director and senior vice-president (Asia-Pacific) David Bowie, who expressed: "Mark has a holistic view of how technology can empower and improve business outcomes in the property space."
He said his team is looking forward to working with him "to deliver even more success and certainty for our customers this year".
According to Mr Cohen, "we're in the midst of complex economic, technological and social change where uncertainty is the new normal".
From his perspective, "leveraging data assets through machine learning and AI gives us deeper insights in real-time on market behaviours and movements".
"My task at MRI is to help customers understand how to unleash that potential to stay ahead of the changes, or even anticipate them," he said.
Mr Cohen's appointment coincides with a number of other strategic APAC appointments for MRI.
Rob Kearsley will be joining the team based in Sydney, having relocated from the UK-based MRI Software operation to take on the role of director, product management (commercial), and will report to Mr Cohen.
The group has also announced the appointment of Michael Abbott to the group, taking on the role of vice-president, product management (residential), Asia Pacific. Mr Abbott, who will be Auckland-based, was previously CEO of Palace Property Software – which had been acquired by MRI Software in 2021.  
The proptech giant has also onboarded the services of Leanne Howard, who is taking on the role of senior manager, customer experience and education services. She brings experiences from McGrath and LJ Hooker, among her years of experience.
ABOUT THE AUTHOR
---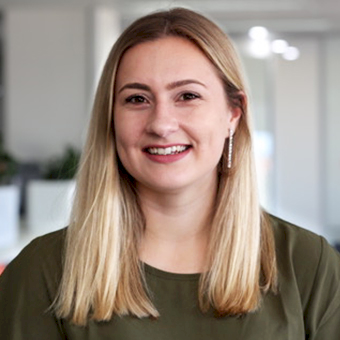 Grace is a journalist across Momentum property and investment brands. Grace joined Momentum Media in 2018, bringing with her a Bachelor of Laws and a Bachelor of Communication (Journalism) from the University of Newcastle. She's passionate about delivering easy to digest information and content relevant to her key audiences and stakeholders.