While many employers and employees are already proving that a remote-work model is feasible in the real estate space, it's still a point of contention within the industry.
The chief executive of Agency HQ, Mark Morrison, has shared a number of urban myths that are often perpetrated within the industry, explaining why they simply don't hold up as arguments in 2022.
With many businesses grappling with ways to shift into a more balanced work/life framework, he has offered his words of advice below:
1. The myth: Your customers need to visit your office
Gone are the days when the only way to meet a customer is at the office, according to Mr Morrison.
The beauty of going remote, according to the CEO, is that "you are mobile and can meet your customers at any agreed upon location".
"This gives you the flexibility to meet them at their residence, meet them in a recommended coffee shop and shout them a latte, or you can even take advantage of local co-workspace and hire a meeting room for a more formal setting," he shared.
2. The myth: You miss the opportunity to network with other agents
While offices provide agents with the ability to troubleshoot with those around them, Mr Morrison advises that working from home "doesn't have to be as isolating as you think it will be".
He said "working remotely doesn't have to mean you are cut off from vital resources", citing social media as a game changer – allowing agents and business owners to maintain contact with a network of agents, regardless of location.
"Facebook groups for all real estate sectors are a great place to ask questions and receive support from agents with different levels of experience," he argued.
"For a small business, these groups can prove to be invaluable because you will find a range of advice from a multitude of agents. There are Australian based groups and also state based groups, which are more in line with your state's legislative advice."
3. The myth: Where will the files live?
Having a home for files, keys and archives is a big argument for many as to why an office is paramount.
But according to Mr Morrison, an investment in paperless systems "is a great way to ensure your files are minimal and archived digitally".
4. The myth: Staff will be unproductive if they aren't in the office
The CEO has conceded that staff productivity will never not be a concern for business owners, especially when they don't have the transparency of productivity through the day or week – and especially not in work-from-home situations where it's potentially tricker to consider them "accountable".
But, "just because your staff aren't visible in front of you doesn't mean their level of productivity is unmeasurable", Mr Morrison remarked.
Most CRMs have a dashboard for employers to be able to track their employees' actions at what times.
Beyond this, the CEO believes the key to ensuring work is done is by "delegating tasks to your employees, having regular meetings with them both as a group and individually, and ensuring you stay on top of performance management and setting clear KPIs".
"Where staff have been given clear goals and expectations of employment have been set and agreed upon, you will find that staff may actually surprise you with the level of productivity given to your organisation," he said.
Noting that staff appreciate the ability to work remotely and autonomously, Mr Morrison said that the provision of a flexible work-from-home strategy could "increase their level of productivity because the commute to and from work has been cut out, and they will generally give you more when they feel they are in a role that is rewarding and valued".
5. The myth: Remote agents will lose out to others with a physical shopfront
Whilst it can seem unfathomable to run an agency without a shopfront, there are other ways to operate a business and get a brand name front and centre with consumers.
Mr Morrison has emphasised the importance of marketing for business owners and agents who do decide to forego the traditional shopfront – calling it "crucial when it comes to getting your brand name out there and securing listings".
"Marketing is a multi-faceted beast and often it takes time and planning to cut through and begin to have some traction," he advised, before instructing anyone working remotely to create a marketing plan for their business.
According to Mr Morrison, such a plan is "a great way to keep track of the campaigns you have in place, and it also helps you to keep within budget, as not all marketing is free".
There are plenty of ways to get branding out into the community: "You can look into email database marketing options to communicate directly with your customers about upcoming listings and sold or leased listings. Social media marketing is integral and can be used to target local audiences. A full scale marketing plan can cover everything from sponsoring local sports teams to corporate branding on your vehicle to letterbox dropping." 
ABOUT THE AUTHOR
---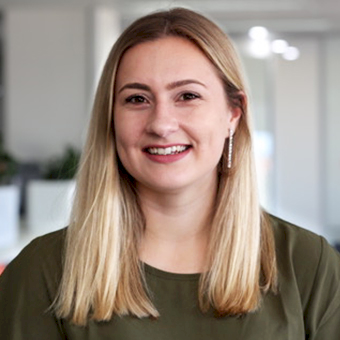 Grace is a journalist across Momentum property and investment brands. Grace joined Momentum Media in 2018, bringing with her a Bachelor of Laws and a Bachelor of Communication (Journalism) from the University of Newcastle. She's passionate about delivering easy to digest information and content relevant to her key audiences and stakeholders.