A new alliance between the digital offer management platform and the ASX-listed CRM operator has been described as "game-changing".
According to a statement detailing the new partnership between Propps and PropTech group, agents will be the biggest benefactors of the new arrangement, enabling "agents to close more sales with less admin work".
Weighing in on the news, Propps chief executive and founder Daniel Bignold said the partnership would save real estate professionals the frustration of using a number of different platforms and also improve access to digital offer management platform through VaultRE and Eagle.
He explained that "thanks to this partnership, agents can receive and manage Propps offers directly within the CRM where they already do all of their other daily work".
As it stands, the businesses have already deployed the integration that allows buyer and offer data to automatically flow from Propps into a CRM.
"Soon, we will roll out the ability to also manage your Propps offers from directly within the CRM," the CEO shared, before adding that the new integration provides agents with "as much time as possible to list and sell properties".
"You can manage offers more effectively, give your vendors a better experience, and do less admin work, so you can pitch more vendors and win more listings."
With 41 per cent of agents already using a PropTech Group CRM, the CEO and managing director of the business, Joe Hanna, believes the new partnership with Propps would make the lives of these agents not only easier but also "more productive".
"It's clear that Propps works; and that agents who use it, love it. The company is not even two years old yet but its platform has already managed over $6 billion in offers," he shared.
Speaking of the "Make an Offer" system, the managing director considered the concept "a simple and intelligent way for agents to centralise offers in one place in a consistent format".
"It smoothly integrates into an agent's current workflow, CRM and website, saving hours of admin time, while delivering a consistent customer experience for buyers and vendors," he outlined.
Already boasting more than 1,500 application programming interfaces (APIs), Mr Hanna said PropTech Group's customers have made it clear "that they hate having to log into multiple different tools to accomplish different tasks".
"So it's our goal to integrate every important tool that an agent needs into the CRM that they already use all day, every day," he shared.
ABOUT THE AUTHOR
---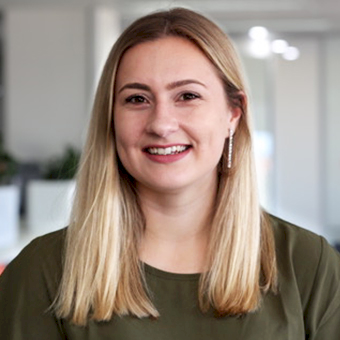 Grace is a journalist across Momentum property and investment brands. Grace joined Momentum Media in 2018, bringing with her a Bachelor of Laws and a Bachelor of Communication (Journalism) from the University of Newcastle. She's passionate about delivering easy to digest information and content relevant to her key audiences and stakeholders.