A new proptech incubator is looking to build the future of Australia's property and real estate industry on a global scale.
Real estate fund manager EG has revealed the launch of a new incubator, known simply as EGX, which will provide seed and Series A funding to proptech companies across Australia and New Zealand.
According to a statement from EG, EGX "emerged out of EG's ambition to advance our built world by bringing the brightest ideas in property technology to life".
"With EGX, EG Funds aims to support the evolution of the real estate and property industry, and shake up the property landscape by getting behind the next tiny giants," it was reported.
EGX is setting its focus on technologies that "have the promise to drive the future of the real estate industry": digital twins, the Internet of Things (IoT), Artificial Intelligence (AI), data analytics, and sustainable technology.
Entrepreneurs, engineers, and finance professionals behind the scenes will evaluate start-ups from a number of perspectives to assist with scale, mentorship and product development, which EG said would continue until companies can demonstrate a value-add product and be listed, while ensuring returns for investors.
Launching with $100 million in funding, EGX has already revealed its first three start-ups it's supporting: Willow, Reveal and FLNT.
It's also committed to fundraising a further $100 million over the next two years to continue the momentum, as well as planning a foray into the fintech space – an area EGX said is a "key proponent in the proptech market".
EGX's leadership team consists of EG chief executive Adam Geha, EG executive chairman Michael Easson, EG non-executive director Shay Ramalingam, EGX executive director Sangeeta Venkatesan, and EGX investment manager Aprelle Coady.
Ms Venkatesan said the incubator has already received "incredible" interest from third-party investors, which she credited to the gains already made by its portfolio investment companies.
"The potential for returns in these high growth market segments is high, and our role at EGX is to multiply the impact of investors' ROI," she said.
Tony Massaro, a partner in PwC Integrated Infrastructure, real estate advisory, has weighed in on the new incubator, noting real estate as "on the cusp of having some great innovation".
"Proptech has now become a fast growing segment of the real estate market, with new start-ups being created every week," Mr Massaro said.
He said that the challenge now "is to identify and support the technologies and business models that will realistically drive the industry forward".
"EGX is uniquely positioned to do that," he said.
FLNT executive director Albert Eichholzer has acknowledged the assistance an incubation program can provide.
 
"While the Proptech market is very exciting and experiencing fast growth, it is also crowded," he began.
"Being able to get support from investors and business experts that not only understand technology but also the intricacies of the real estate market is key to turning our ideas and ambitions into a reality."
Through that support, Mr Eichholzer sees FLNT as uniquely positioned to become a key player in this field, given its focus on data.
Sam Wiffen is the co-founder and CEO of New Zealand-based Reveal – another company already being supported by EGX through capital, mentorship, and leveraging of industry expertise.
He sees the use of digital twins as a growing proptech sector, saying "it provides unique insights that otherwise couldn't be uncovered".
"We firmly believe that applying this technology to sub-surface infrastructure has the potential to revolutionise many industry areas from property development to city infrastructure maintenance, and more," Mr Wiffen said.
ABOUT THE AUTHOR
---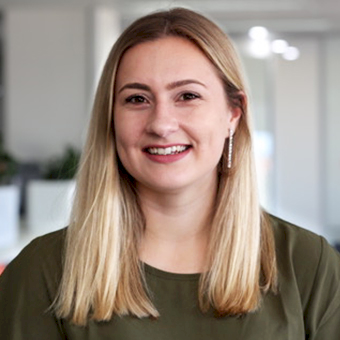 Grace is a journalist across Momentum property and investment brands. Grace joined Momentum Media in 2018, bringing with her a Bachelor of Laws and a Bachelor of Communication (Journalism) from the University of Newcastle. She's passionate about delivering easy to digest information and content relevant to her key audiences and stakeholders.