Likening its process to recruitment "headhunting", a new solution is enabling prospective tenants to promote themselves and their property preferences to agents and property managers.
InspectRealEstate (IRE) is behind the technology, first launched just last week, known as 2Apply FindMe, which matches applicants with suitable properties and agents.
According to IRE, more than 17,000 prospective tenants have already jumped on the platform since its launch just one week ago.
In a statement revealing the launch, IRE explained that prospective tenants with a 2Apply profile can now make their profile public for agents to view.
Public information includes who would be living in the property, their income, and their employment status.
Agents who also use IRE can then view public profiles. If a prospective tenant matches the property criteria, they are able to invite the matching tenants to view and apply for the property.
Chief executive of IRE Andrew Reece said that 2Apply FindMe "turns the property searching process on its head by allowing prospective tenants to promote themselves to agents".
"All the agent has to do is choose the best one and invite them to apply – just find them, then sign them," Mr Reece said.
Mark Rumsey is one such agent who has already found success with the new solution.
Heralding from David Deane Real Estate, IRE has revealed Mr Rumsey as the first agent to find and place a tenant using the software.
It was revealed that an applicant was sent an invite last Friday at 2pm; they had applied by 6:20pm and were soon approved and had paid for the property.
Priding themselves on innovation, Mr Rumsey said the business was excited to test out the new feature.
"With so many great tenants missing out on rental properties it just makes sense to offer qualified applicants our new properties first, before advertising to the general market and wasting days or weeks," he shared.
"We were thrilled it worked so well and so quickly."
ABOUT THE AUTHOR
---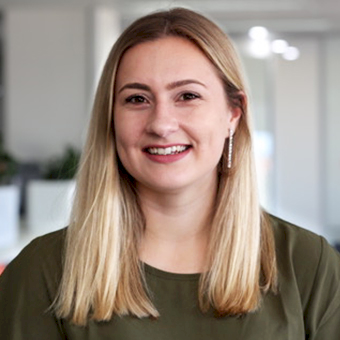 Grace is a journalist across Momentum property and investment brands. Grace joined Momentum Media in 2018, bringing with her a Bachelor of Laws and a Bachelor of Communication (Journalism) from the University of Newcastle. She's passionate about delivering easy to digest information and content relevant to her key audiences and stakeholders.