Quick response times can be a "very lucrative investment" in your business, according to an online agent search engine chief executive.
LocalAgentFinder CEO Richard Stevens acknowledged it as no surprise that agents who are engaging with and responding more quickly to home owner inquiries "generally have greater success" – and it's backed up by solid data.
He's revealed that the average response time to a property owner inquiry on site is "impressively 21 minutes across the board" – which he said was a testament to the efficiency of Australian agents, especially when the platform sees more than 1 million visits from Australian property owners each year.
From his perspective, agents are realising that property owners who are seeking out platforms such as LocalAgentFinder "are highly qualified and highly engaged – and therefore often looking to list quickly".
"As with most technology platforms users expect prompt responses," he surmised.
According to Mr Stevens, while it might only take an agent a few minutes to respond to a potential vendor, "that time can represent a very lucrative investment".
While a fast response time can get an agent in the good books with a potential vendor straight off the bat, it's not the only way an agent can put themselves in the best possible light.
Research from LocalAgentFinder has found a range of factors that property owners do consider when picking an agent.
"An agent's local expertise, the estimate of the property's value and commission rates and fees are among the top factors that property owners are looking at," Mr Stevens divulged.
He recommended that agents spend time ensuring they have a strong and differentiated profile on the platform, and offered up the following advice: "Having a strong profile, clear unique selling points, powerful content such as videos and up‐to‐date commission rates are just a few examples of tactics we know help agents attract more vendors over time.
"In the end, thousands of vendors come to the platform each week for the purpose of comparing agents so it's important for agents to put their best foot forward."
Mr Stevens' comments come as the site has revealed an investment in building out the capacity and expertise of its agent account management and support team, which will reportedly further enhance the level of service provided from the site.
According to the CEO, with a growing number of property owners using the platform to assess and appoint agents, LocalAgentFinder "is uniquely positioned to provide agents with insights on property owners from the very beginning of their selling journey".
ABOUT THE AUTHOR
---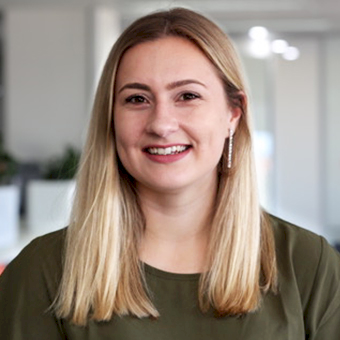 Grace is a journalist across Momentum property and investment brands. Grace joined Momentum Media in 2018, bringing with her a Bachelor of Laws and a Bachelor of Communication (Journalism) from the University of Newcastle. She's passionate about delivering easy to digest information and content relevant to her key audiences and stakeholders.