In a bid to improve agent support when times are tough, Raine & Horne has struck up a new national partnership with the Rise Initiative.
As part of the rollout, all Raine & Horne team members are being encouraged to download the Real Care App, while network offices across the country will be given access to Real Care Office Toolkits.
It's all being done with the aim of destigmatising conversations around mental wellness while encouraging behaviour that leads to better performance and more balanced lifestyles.
Raine & Horne chief executive Andrew Brien acknowledged that both real estate sales and property management could be tough and stressful at times — adding that "the past two years have amplified these feelings for many of us".
"The Real Care App is a fabulous tool that has been designed specifically for the Australian real estate industry to help manage and master feelings of overwhelm, improve performance and provide support when times are tough," he said.
Among the features of the app is access to a free and confidential counselling service and extensive tools to manage stress, anger, compulsions and sleep as well as support goal setting for budgeting, exercise, meditation and connection. 
Those inclusions, plus the associated toolkit, are resources that "can be easily used by every office", Mr Brien considered.
"It's a real asset to the industry and an excellent initiative to get behind."
Rise Initiative president Chris Hanley said the group was delighted to be working with Raine & Horne nationally on the rollout.
Expressing the belief that every principal has a duty of care to protect the health and wellbeing of their employees, which includes their mental health, Mr Hanley added that he would encourage every major group to get behind the app and share it with their people.
"It's our people who truly matter," he stated, espousing Rise's goal as being to "put the tools for good mental health into the hands of every agent and property manager across the industry".
The Real Care app, which is free to use by agents and completely confidential, had been designed with "extensive input from Australian real estate agents and property managers to provide support around the issues that affect us all as an industry", the president highlighted.
ABOUT THE AUTHOR
---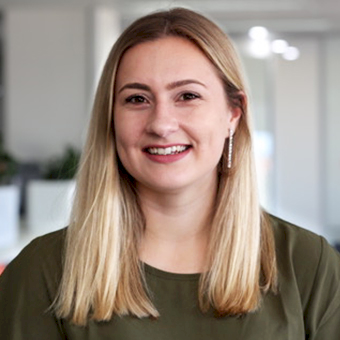 Grace is a journalist across Momentum property and investment brands. Grace joined Momentum Media in 2018, bringing with her a Bachelor of Laws and a Bachelor of Communication (Journalism) from the University of Newcastle. She's passionate about delivering easy to digest information and content relevant to her key audiences and stakeholders.