A new generative AI-powered platform, dubbed "Claire", has been unveiled by Propic, and backed by Antony Catalano's View Media Group.
You're out of free articles for this month
To continue reading the rest of this article, please log in.
Create free account to get unlimited news articles and more!
Touted as a "groundbreaking" and "fully autonomous" innovation, Claire's focus is to "redefine consumer and agent experiences in real estate across various touchpoints, from managing buyer and leasing enquiries to general customer service and property management automation".
Explaining the patent-pending platform, Propic CEO Jeffery Gray said: "Claire is designed to communicate in real-time via emails, engage consumers on websites and portals, and send out SMS communications."
"What truly sets Claire apart is its ability to augment property features from agency systems, extract data from the internet and Propic's data lake of property data, converse in 14 different languages, and serve customers 24/7," he continued.
From his perspective, "it's not just a milestone for the Australian market but a revolutionary step for the global real estate industry".
Already, Claire has the power to process a property in 0.2 seconds and can handle 680 million properties a year, which Propic noted as over 100 times the size of the Australian property market.
While the technology is five to seven years in the making, the real work began 12 months ago, with Propic's decision to rebuild their platform from scratch, Mr Gray stated.
With plenty of pre-orders signed, Claire is commencing its service for consumers seeking to buy or rent from this month, and the CEO shared that "to date, market response is better than we anticipated".
"Agents are genuinely blown away by the platform's capabilities," he commented.
One of those features already lauded is "Claire Buyer Management", a tool that enables agents to manage buyer enquiries in real-ime. Synced listings automatically augment a property's features by drawing data from both the listing and external resources, as well as creating a unique "micro listing", which enables Claire to facilitate real-time conversations with potential buyers and respond to specific and general property and market enquiries.
According to Patrick Hill, chief product officer at Propic: "there's never a question it can't answer."
"You could ask it anything under the sun and it will come back with something," he flagged, revealing that a guardrail system has been built in to the tool to enable it "to be ethical with all the questions that it can answer".
In essence, Claire is unable to go off script or answer "silly things" or say things "that aren't right".
While he lauds the huge amounts of data that sit behind Claire's capacities, he also highlighted the sheer amount of training that has allowed Claire to go beyond generalised information giving – drilling down into the look and feel of an agency and putting up guardrails around industry-specific issues and concerns – such as offering price guides, considerations around Airbnb, ability to develop a property, and so on and so forth.
"One of the things that we can open up for clients is their ability to augment and change the way in which the AI is talking at guardrail level, but also at a data level. And so that controls tone and service levels and the way in which you [give information to potential clients].
"So there's all this flexibility that we've built into it that we'll open up to our clients over the next 12 months," he projected.
For Antony Catalano, executive chairman at View Media Group: "Propic stands as a powerful testament to the idea that, in the hands of true experts, AI has the potential to transform not just how we interact, but also how we nurture relationships, conduct our work, and achieve our goals within the real estate sector."
It's his belief that by investing in capabilities such as Claire, it signals a "shift that is poised to inspire the real estate market worldwide".
"We see this generative AI as the next step in the VMG rollout as we continue our build of the real estate super store," he shared.


ABOUT THE AUTHOR
---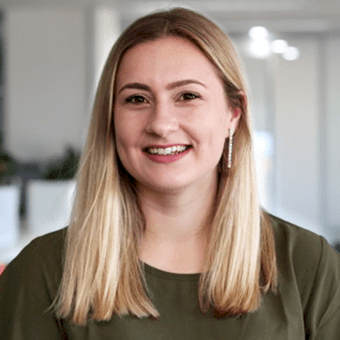 Grace is a journalist across Momentum property and investment brands. Grace joined Momentum Media in 2018, bringing with her a Bachelor of Laws and a Bachelor of Communication (Journalism) from the University of Newcastle. She's passionate about delivering easy to digest information and content relevant to her key audiences and stakeholders.