How to use Google to win more listings
Blogger: Jhai Mitchell, internet marketing business developer, Elders Real Estate Toongabbie
So do you want your potential vendors to find your competition on the top of Google?
Well this is what is happening to most real estate agencies when sellers are searching for them.
How do I know? To find out, all you need to do is search your "brand name", "real estate agents" and an "adjacent suburb you work in". If your local business listing is below par, type in the suburb your agency is operating from.
Now, depending on how well Google has picked up the tell-tale signs, you should see a list of your competition and hopefully your agency. If not, you're in big trouble and you need to fix this as soon as possible as you are losing a ridiculous amount of sellers who are trying to find you but are finding your competition instead.
If you want to be the only agency that comes up in such a search and appears in Google Maps, read on and learn how to dominate local searches in your area.
What is a Google Map listing?
A Google Map listing is formally called a Google Places listing. You can claim an existing listing or create a new listing and have it verified by Google.
What I am going to teach you is local search engine optimisation, or local search, as we geeks call it!
Your intention is to find a local real estate agency and Google will try to solve you're problem using local information.
This is basically a search query (keywords, other words you put in the search bar).
See an example below with the keyword/search query put into the search bar and a list labelled from A to F with the useful map on the right.
Most real estate agencies want local search engine traffic so they can list local vendors. Well, ladies and gentlemen, this is what you want to focus on because you may not get bucket loads of traffic from this, but you will get local vendors looking for you in this way - I guarantee it!
You need to dominate non-brand name local search engine queries/keywords. What you want to aim for is a non-brand name search, like "real estate agents Seven Hills" because not everyone is going to know your brand name and search for you specifically.
Chances are, an interstate landlord who doesn't know the local agencies will simply type in "real estate agents" and the "suburb". These are the potential vendors who have probably slipped through your branded marketing, and if your agency is not on the local search with Google, they have no way of finding you.
How to get vendors to find your business in local search engine results in 10 simple steps
1. Decide on the way your shop address is formatted (this is the key)
2. Call all of your friends at the Yellow Pages and check or sign up for an online listing
3. Claim your Google Places listing or create a new listing and fill out all the information
4. Create a Google Plus business page while logged into your Google Places page
5. Get a list of major Australian online directories and fill out all the information correctly (keep in mind what keywords you want to rank for in Google)
6. Upload pictures to your listings and rename them with your keyword in mind
7. Get a minimum of five reviews on your Google Places listing
8. Link your Google Plus business page to your website
9. Have your business address in the footer of your website as well is the 'contact us' page
10. If you want to get fancy, geo-tag your website in the footer as well
Warning:
If your business has changed address or changed brand name you will need to fix this. Wherever the old listing exists, this can sometimes be holding your listing back if there's conflicting information.
Your new competition down the road can rank better than you!
So you see the new Joe Blow real estate agency ranking better than you: this can be a common issue in local searches because there is no conflict thing addresses and brand names and they are essentially starting afresh with all the information being correct Google will consider it to be reliable. Funny isn't it, but hey it has even happened to us on particular local keywords, but we smashed them later ha ha.......
Doing local search engine optimisation well gets more vendors clicking on your website
You can easily find plenty of case studies on search engine websites where a good Google Places listing gets you a higher click-through rate to your website. The better the setup is, the more authority Google considers you to have.
This comes with advantages - with Google giving us free advertising space on the right hand side and not showing any of our competitions Google Ad words. Please see the example below of non-branded search term domination.
One great advantage is that we are able to post new marketing campaigns and relevant up-to-date information and have it appear in the local search, as you can see in recent posts on the bottom right of the image above.
You cannot rely on head office doing this for you
You cannot rely on a head office to do this for you, no matter how many IT people they have. You, as a local real estate agency, will know your situation a lot better than they ever will.
Just simply follow my 10 steps and you should be sitting pretty.
Can't I just get someone else to do it?
You're probably asking yourself this question, and yes, you can - just don't get anyone that calls themselves an SEO expert to do it. It is probably not a good idea to get someone from overseas to do your local optimisation as that would be just like getting someone at head office.
The best thing is to get somebody who is internet savvy and get them to follow the 10 steps. Do not just hire a local SEO firm to do it for you, as chances are they will give you a whole bunch of spammy links from directories overseas and you'll spend more time and money cleaning up the mess afterwards.
Summary
Fixing this can double your exposure to vendors in your local area. People are searching on Google Maps for your services, so don't underestimate the impact local search has on your business. Keep in mind most people are doing the searches on their mobile phone with GPS, which Google loves to use. People are using mobile phones trying to do things in between their busy lives, and statistics tell us that has gone up 80 per cent in the last two years. This makes local search one of the most important topics for real estate agencies, and if you're not found in this space you don't exist to some people.
If you would like some more guidance about this subject, make a comment below and I'll give you some links that will help you get started.
ABOUT THE AUTHOR
---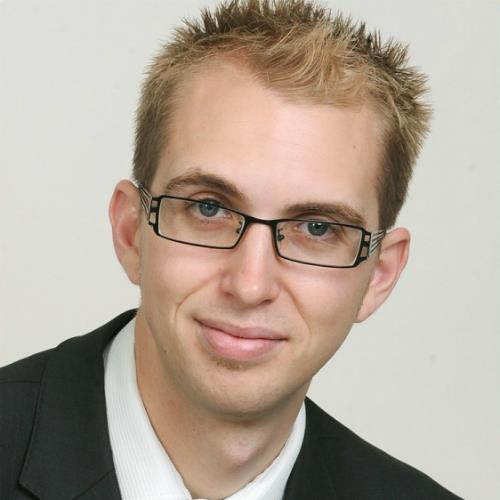 Jhai Mitchell is the internet marketing business developer at Elders Toongabbie and Kings Langley. Prior to this, he had a successful career running his own online business in Western Australia and achieving the top 10 per cent in sales with a mobile phone group. Jhai made the move to real estate after seeing a gap in agents' abilities to market themselves online.