It's no secret the online world is now fundamental to being a successful real estate agent. Rarely would you find a property that isn't listed or searched online. It's where consumers are and it's where you've got to be.
Blogger: Petra Sprekos, general manager at realestateVIEW.
So it strikes me as ironic that agents who pay significant amounts to advertise online are often doing themselves a disservice.
It's a case of robbing Peter to pay Paul – agents are forced to increase fees to vendors to feed a form of media that increasingly excludes them from the property transaction.
On the one hand, online portals have revolutionised the real estate experience. Online advertising has shifted the dial for sellers who can tap into a much larger audience both locally and internationally and showcase their property in a way a single-image print advertisement never could have years ago. For buyers and renters, online portals offer the most efficient and appealing way to view and compare properties and self-educate on must-know topics such as capital growth, median sales and rental prices in particular areas.
On the other hand, access to all of this information gives consumers a false sense of security – they develop an impression of knowing all there is to know, encouraging them to circumvent agents in the selling process. The fact many non-industry portals now allow consumers to privately list their properties merely perpetuates the problem.
This is not a sustainable model in the long term because a portal can never replace the role of the agent.
Most consumers have neither the knowledge nor the networks to execute a property transaction to its full potential. An agent is a negotiator and a wealth of knowledge on rules, contracts and the state of the market.
An agent knows their local market inside out and can provide coalface experiences not reflected in simple sales data analyses.
Most of the all, agents oversee hundreds of sales every year and know how to close a deal. A buyer or seller who encounters an unexpected or difficult situation with no agent to call on could land themself in serious financial or legal trouble.
In today's market, it's common knowledge that an agent's success is commensurate with their ability to harness the power of online advertising.
That means taking control. Ask yourself, am I getting value for money? Am I paying for data that increases my value proposition to clients? Can I trust the quality of the data? Am I paying for a service that allows me to promote my expertise and specialisations in my local area while offering the exposure my clients expect? Does it provide tools that allow me to communicate better with my vendors?
We believe your role is more than just the negotiation media agencies are aiming to take off our profession. We provide a much more level playing field – so all agents in the industry can achieve their business goals. We don't simply sell everything to the highest bidder.
As your costs for digital marketing continue to rise, it's important you're not held at ransom by a monopoly. We are the only portal committed to helping you maintain control of your advertising costs in the future.
It's time for agents to value the importance of their role and take back control of online.
ABOUT THE AUTHOR
---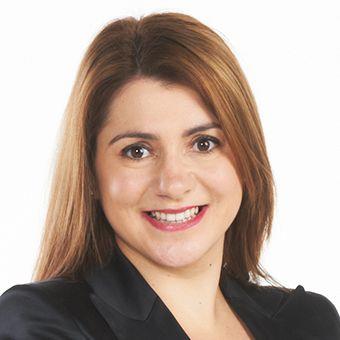 Petra Sprekos is the general manager of realestateVIEW.com.au. Under Petra's leadership, the portal has grown to more than 1.1 million unique visitors a month with over 350,000 property listings for sale and rent, contributed by more than of 5,000 agencies nationally. Petra graduated with Honours in Business before pursuing her Masters, where she completed a 70,000-word thesis on entrepreneurship in the property industry.