The definition of a first home owner in Australia is not what it once was. Faced with rising house prices and cuts to first home buyer grants, today we're witnessing a fundamental shift to the first home buyer market.
According to our latest research – The First Home Buyer Report, a national survey of 1,086 Australians – a majority of first home buyers and owners (57.1 per cent and 54.1 per cent respectively) today are in their 30s and 40s. A further one in nine are in their 50s. In contrast, just a quarter of first home buyers (25.7 per cent) and one in ten first home owners (10.7 per cent) are under 30.
In another sign that Australians today are taking longer to enter the market, a further 50.7 per cent of first home buyers and 60.9 per cent of first home owners have children. We're witnessing the typical order of home ownership followed by kids being flipped on its head.
So why are first home buyers today older?
Unsurprisingly, it's affordability that is locking out a generation of younger buyers. Our research reveals that rising house prices are playing a significant role in driving up the average age of first timers. Specifically:
• Over a third (35.7 per cent) have not bought because they think house prices are too high
• A further 30.3 per cent want to save a bigger deposit – the next highest motivator for not entering the market
• One in 10 question whether now is the right time to buy
What does this mean for agents?
The concern about declining affordability is not a new issue for agents – they've been hearing this catchcry for years. While buyers aren't your primary customer, they're an important market to look after as you obviously need them to continue selling homes.
The good news is, this new generation of first-timers still want to buy – our research revealed that Australia's first home buyers are prepared to make significant lifestyle changes in order to save a deposit, especially those aged under 30:
• 60.1 per cent are cutting back on social outings (compared to 47.3 per cent nationally)
• 55.3 per cent on discretionary items (53 per cent nationally)
• 48.7 per cent holding off on big ticket items (46.9 per cent nationally)
• 42.1 per cent foregoing holidays (38.5 per cent nationally)
What's more, despite concerns about affordability, our research found property is still the number one measure of success for first homebuyers – ranking above family, career and travel.
What does this mean? Real estate is still in high demand. Offer perspective...and advice
As real estate agents, you're in a unique position because you're at the coalface of all the action. You're speaking to both sellers and buyers, and you're witnessing first-hand OFI and auction crowd numbers each weekend. So if you're questioned by vendors about confidence in the market, reassure them about what you're seeing. Affordability will always be an issue, but it doesn't mean the property market is going bust. In fact, our report found that first home buyers still have an overwhelming confidence in the property market – 76.8 per cent of first home buyers expect the market will deliver strong or moderate growth over the next 5-10 years.
Finally, build your expert position in your market by providing advice to those trying to get a foothold on the property ladder:
• Rent and buy an investment property: Remind buyers that investing can be a good way of getting into the market. Not only will they benefit from rental income offsets, they will also have smaller mortgage commitments.
• Adjust expectations: For buyers who have realised they can't afford to buy in the area where they want to live – and don't want to consider the renting and investment property option – ask them to adjust their expectations. Remind them that the first home they buy isn't necessarily going to be the property they live in forever, so moving to a more affordable area in the short term can be a great way to set them up for the future and buy in their ideal suburb.
• Research, research, research: As agents we know the property market is always changing with various sub-markets across each state. Tell buyers to keep an eye on property prices in the areas they want to buy, go to auctions or talk to their local agent. From there, they can work out just how much they need to save for a deposit – and if they can afford it.
ABOUT THE AUTHOR
---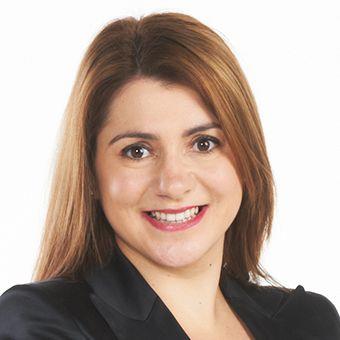 Petra Sprekos is the general manager of realestateVIEW.com.au. Under Petra's leadership, the portal has grown to more than 1.1 million unique visitors a month with over 350,000 property listings for sale and rent, contributed by more than of 5,000 agencies nationally. Petra graduated with Honours in Business before pursuing her Masters, where she completed a 70,000-word thesis on entrepreneurship in the property industry.