I started my sales career in the car industry. This was back in the day when big dealerships ran their own in-house sales training. The number one rule was you had to sell yourself before you could sell your product. People only buy from people they trust, and this still rings true in our internet world today.
What has changed is the way people build trust in their salesperson. It used to be that it was the listing agent who built that trust relationship with their client. Not anymore.
Real estate listing portals are generally seen as replacements for the old world of print advertising.
That battle has been fought and won. As it turns out, the victors were the same people who ran the 'rivers of gold' newspaper real estate ads – News Corp and Fairfax. Did they win or did they lose?
That conversion from print to internet was only the opening round in an ongoing war on sales processes (and real estate sales in particular). There are plenty more changes to come – only some of which we can imagine. It's a common human failing to see rapid change in the past as a one-off. We all tend to think the future will be stable with no big changes. Remember how revolutionary fax machines and your Nokia mobile seemed at the time? Could it get any better?
The future of real estate holds many changes, and we are starting to see the next couple of internet disrupters already.
Clients themselves build trust in their chosen real estate agent long before they make contact. When a prospect communicates for the first time, your task is not to build trust but to reinforce the perception the client already has. What shapes a prospect's view of an agent on the web? In my view, it comes down to two elements: being enthusiastic and not being tricky. On our commercialpropertyguide.com.au site there are lots of good and bad examples. To me, tricky looks like withholding the address and displaying "contact agent" for the price. "Come into my web says the spider to the fly", then I'll tell you the price and location.
Clients are doing more and more research before that first moment of truth when they contact the real estate agent. Website visitors need information. We have seen that withholding the price and address limits the time a prospect spends on that listing webpage. Looking at a 360-degree Google Streetview is surprisingly popular with commercial property seekers, something you can't do if there's no address. A client's trust in an agent grows with the agent's enthusiasm. Other critical trust builders are sufficient professional photos, avoiding generic descriptions and steering clear of clichéd headings.
Are these internet developments good news or bad news for real estate agents? Good news, in that when a prospect contacts an agent they've already done their homework. Closing the sale is closer. It hasn't happened yet, but one day the receptionist will close a sale. The pessimistic view – not held my me – is that real estate agencies will be reduced to mere order-takers for fully informed property seekers.
Agents need to start preparing themselves for the next phase of how the internet will affect their business.
ABOUT THE AUTHOR
---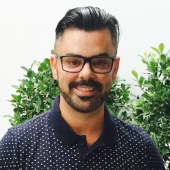 Simon Rose is chief executive of Commercial Property Guide, an independent commercial property portal.
Rose and his father, Stephen, originally acquired Commercial Property Guide as a CRM system, rebuilding it and marketing this to the Victorian commercial real estate industry. With a significant amount of listings acquired through their work with CRM agents, the Roses identified a gap in the market and launched Commercial Property Guide the portal.
Rose is also CEO of Rose Technology, a group of companies delivering digital communications solutions, whether it be online media, email marketing, catalogue management, call centre technology or software. Rose began in the dot-com industry in 1999 with carsales.com.au as the national dealer of sales.